Screen Printed Apron for Making Magazine!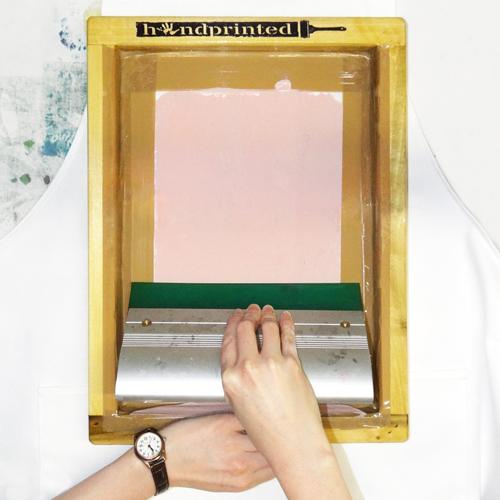 We are giddily delighted to be featured in this month's Making Magazine! On page 10-11 of April 2015's Making Mag you'll find our project for a spring floral screen printed apron. It was a lot of fun to make and looks fab in print.
Our rose design was drawn specifically for Making Magazine's Spring Floral theme.
It was drawn in Photoshop and then condensed into two layers, one for each of our colours.These templates are available to photocopy from the back of Making Magazine or to print from Making Magazine's website if you would like to have a go at making the apron yourself!
To make this apron at home you will need:
Templates on page 88 of Issue 59 of Making Magazine, or downloaded from here printed out onto A4 paper.
Scalpel
Cutting mat
Speedball screen printing fabric ink in white, process magenta and green
Spoon or spatula
Iron