Christmas Veg Printed Place Names & Tags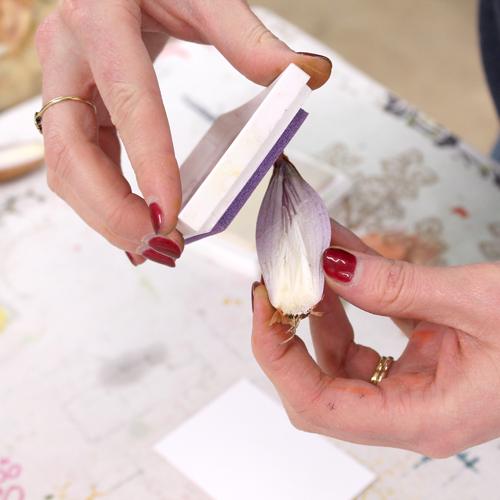 Use vegetables to print name place cards and gift tags. This quick, easy Christmas make is a perfect way to get the kids involved! Raid your fridge and grab a few veggies for this quick printing project.
Carefully slice your chosen vegetables in half (adults only please!) Cutting them through the root or stem should give you the best profile for printing.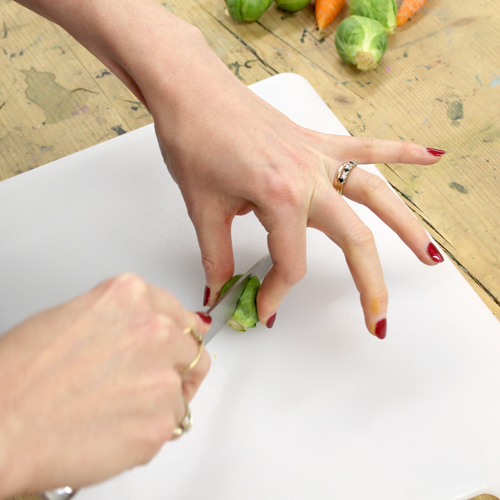 We are printing with a brussel sprout, a baby chantenay carrot and a shallot!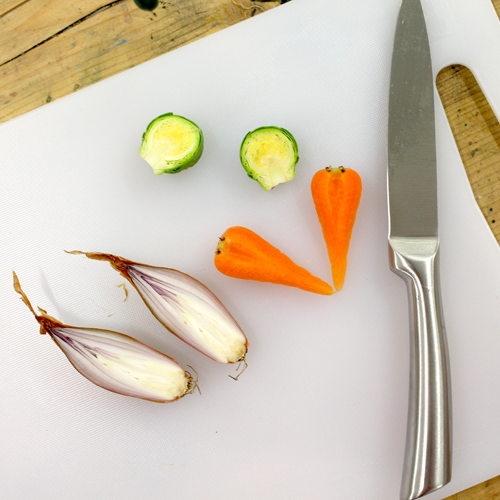 Ink up the veg by pressing it gently onto a Versacraft Ink Pad. You could also use paint and a piece of sponge.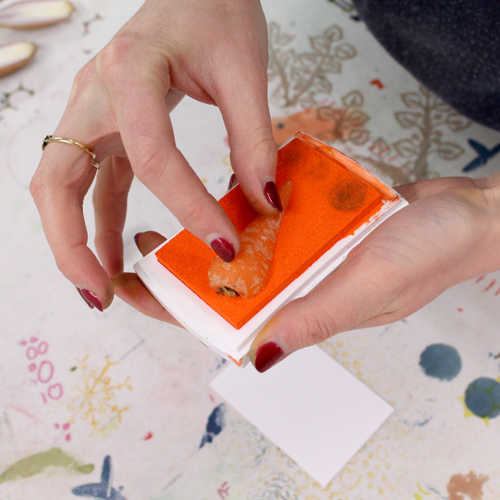 Press the veg onto your chosen printing surface. Here, we are printing name cards for the Christmas table. Printing on top of a padded surface will help you achieve a good print. Versacraft Ink pads are suitable for printing onto fabric too!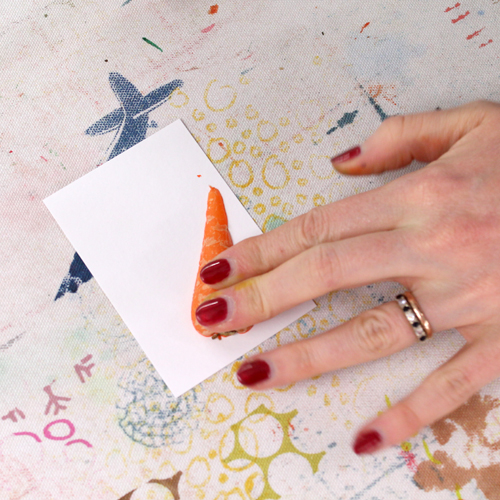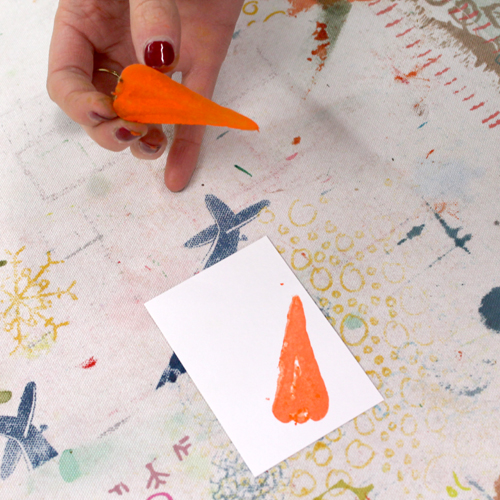 Blend the colours by inking up with several Versacraft pads. For this brussel sprout, begin with Spring Green.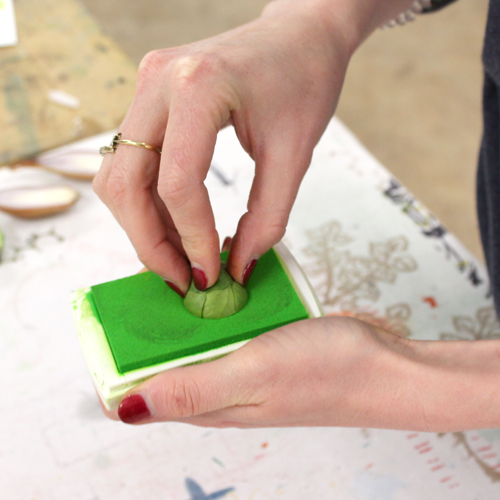 Gently dab the Forest ink pad around the edge…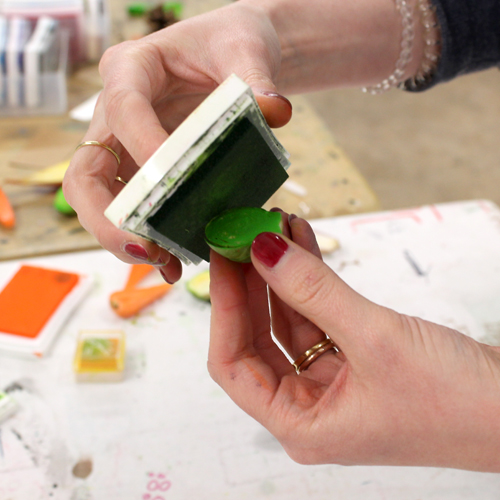 …and dab the base gently with Lemon Yellow. These small ink pads are particularly useful for blended inking like this.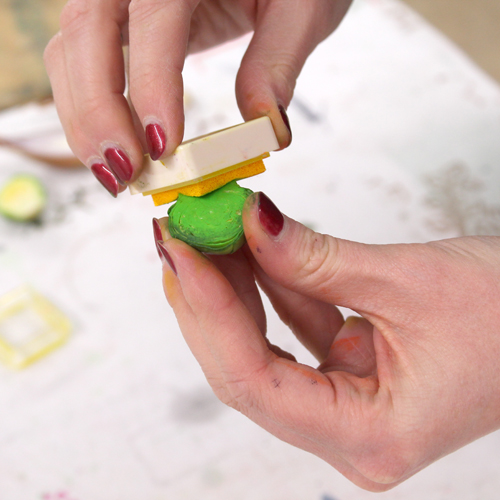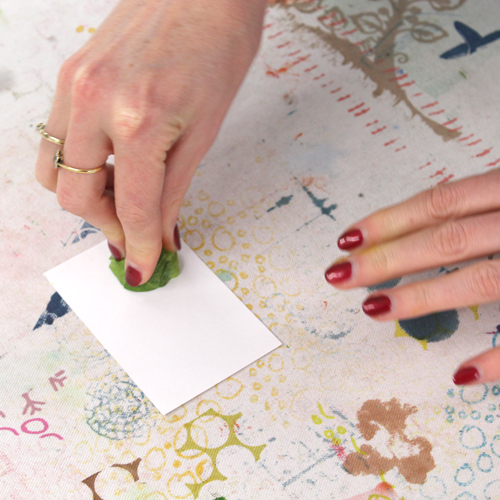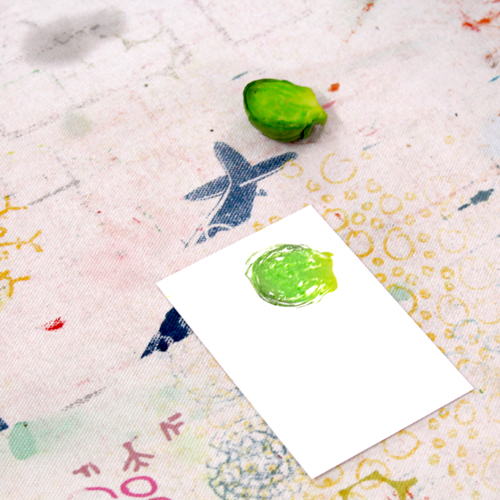 This shallot is being inked gently around the edges with Wisteria with a touch of Spring Green at the root and Lemon Yellow at the top.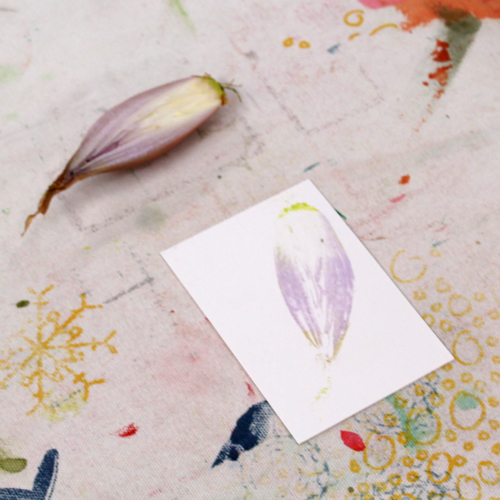 Decorate your Christmas table by slotting the cards into pinecones!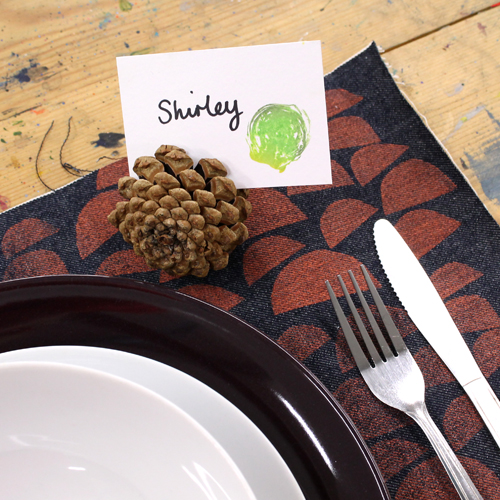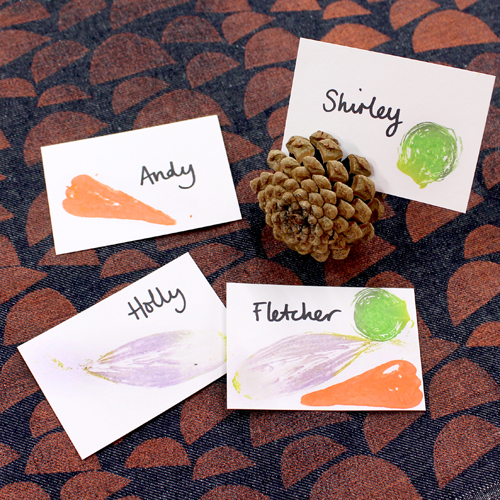 Try printing your veggies onto gift tags or wrapping paper too!