How to Make a Set of Rubber Tangrams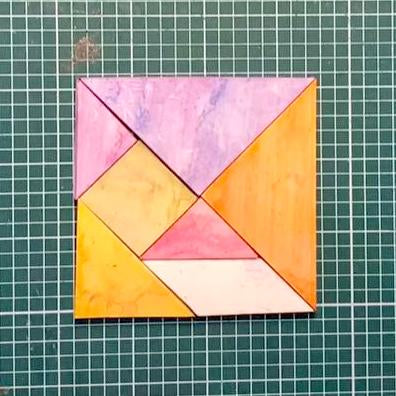 Tangrams are a set of seven puzzle pieces all cut from one square. The pieces can be rearranged into lots of different designs, making them a great activity for children. We can make our own set of tangram stamps from a square of Mastercut or other stamp carving material, to be stamped onto paper or fabric using Versacraft Ink pads.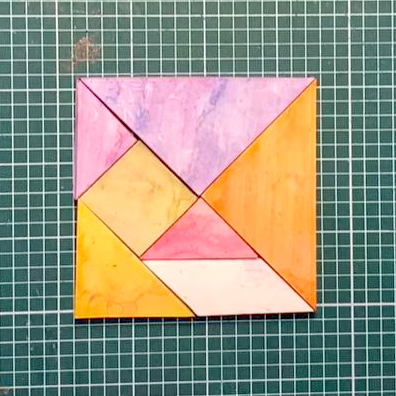 Read on for instructions or scroll down to the video at the bottom of the page.
Start with a square piece of paper the same size as your Mastercut. Fold it in half and then half again so that it is divided up into four long strips. Fold it in the other direction into 4 strips too. You should now have a four by four grid when you open out the paper.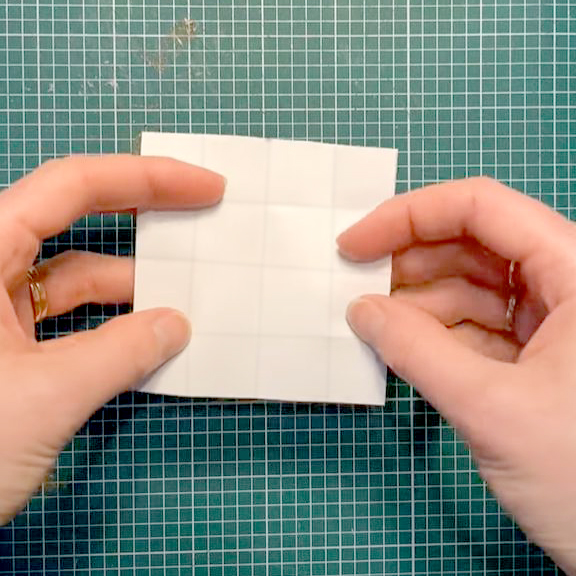 Use a ruler to draw a diagonal line through the centre of the paper from one corner to the other. Draw a line from the centre to another corner. This should give you your first two right angled triangles.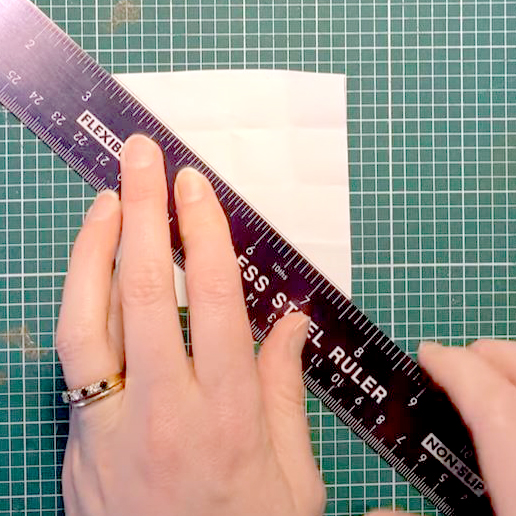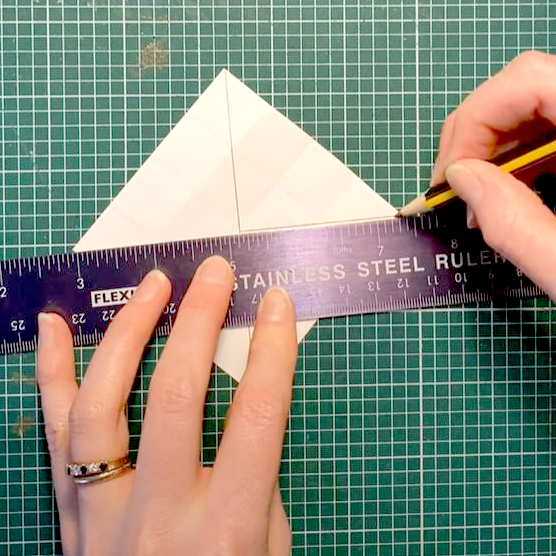 At the edges of the paper, on the sides of the largest triangle, mark a half way point. Connect these two marks to draw a smaller right angled triangle.
Connect a line from the centre point to the middle of the smaller triangle we just made. Create a small square up from the corner of the small triangle.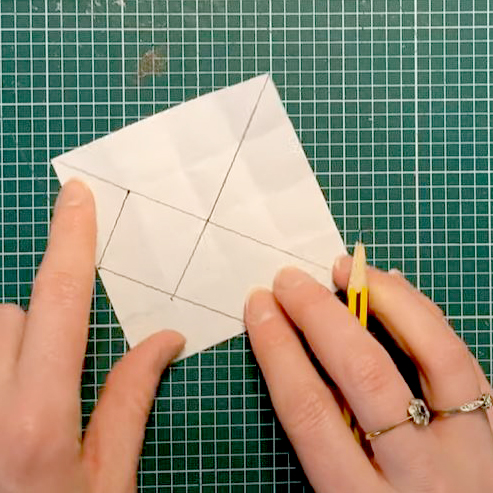 Divide the final section into a tiny triangle and a parallelogram.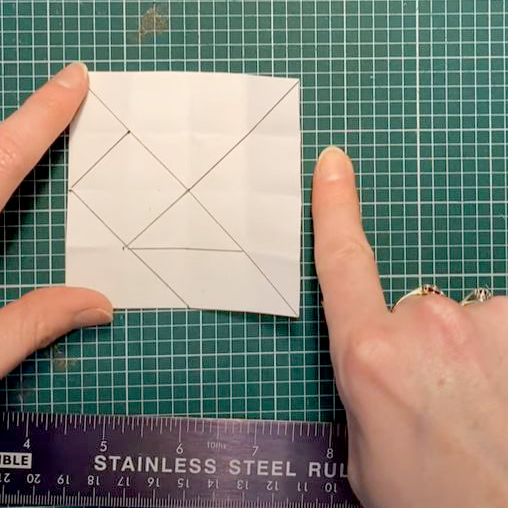 Cut these shapes up, careful to not lose their position, and transfer them onto the square of stamping material with a pencil. Use a metal ruler and a scalpel or craft knife to cut the pieces apart.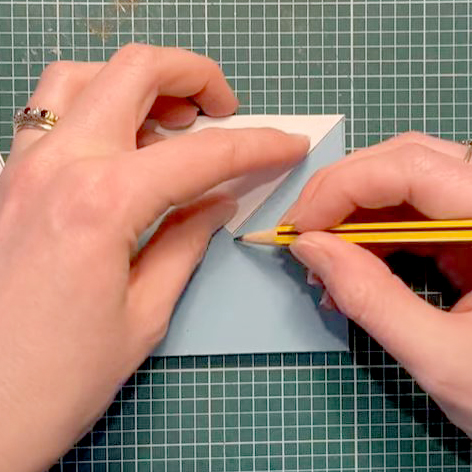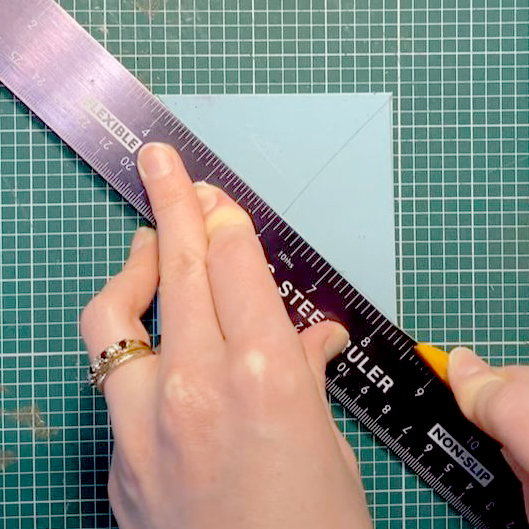 These pieces can now be used with Versacraft Ink Pads to create lots of designs! The game is to use each piece only once to make a picture, but you can use these shapes for whatever designs you can imagine.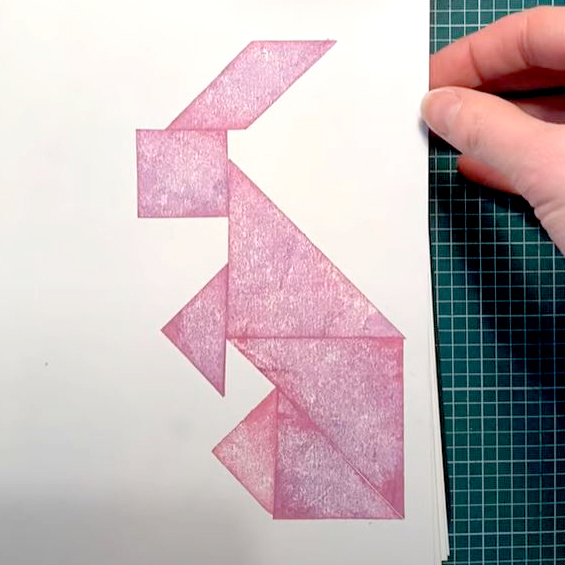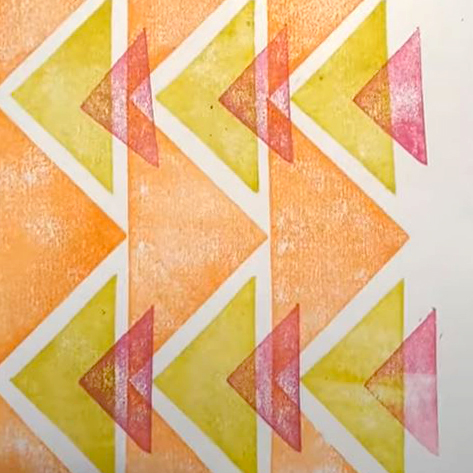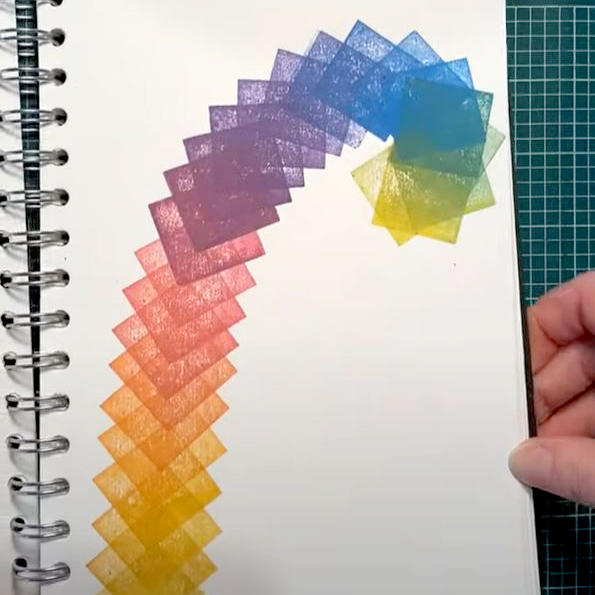 For this project you will need:
Mastercut or other stamping material
Paper
Pencil
Metal Ruler
Craft knife or scalpel