In the Studio 2022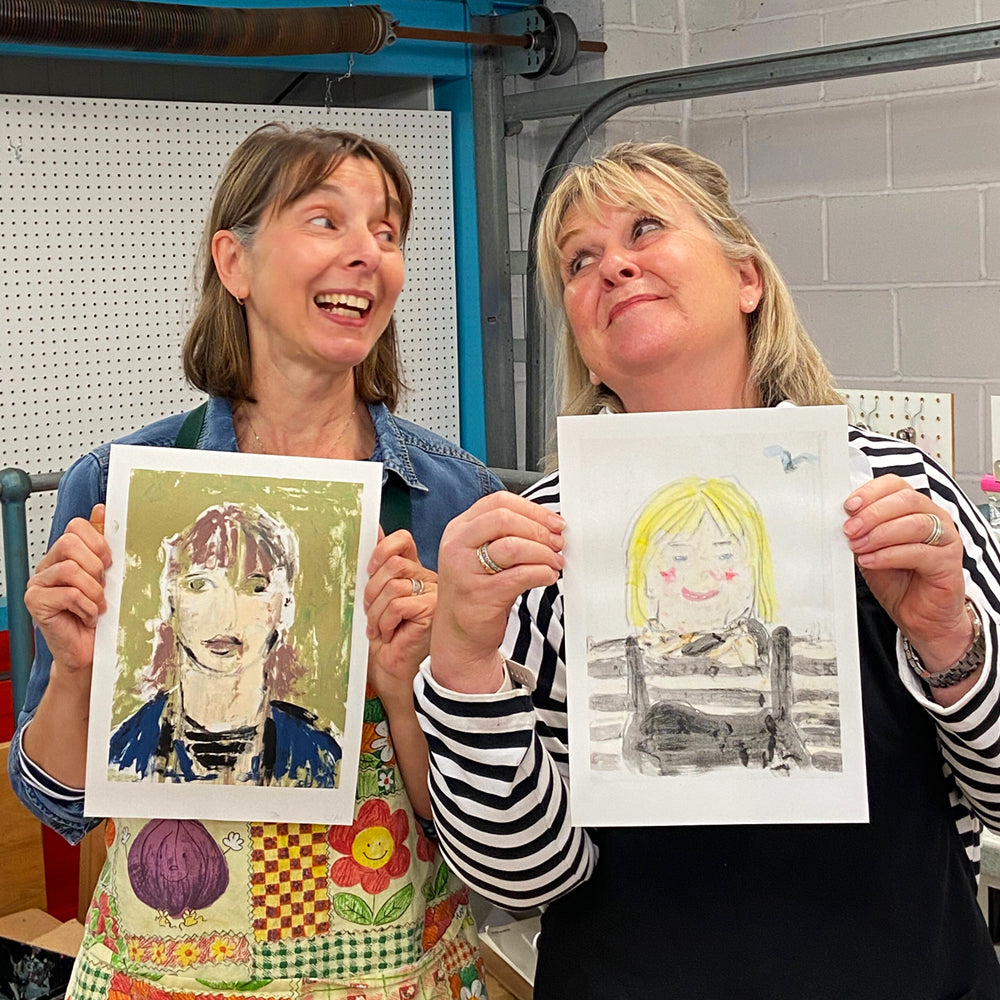 We have had the pleasure of hosting lots of new and exciting Fab Friday workshops and wonderful Guest Tutors in 2022, exploring a variety of printmaking techniques. Take a look at this selection of work produced by students throughout the year:
Life Drawing - Mono Screen Prints with Tricia Johnson
Six Weeks of Screen Printing
Collagraph with Charles Sheerer
Repeat Pattern Block Printing onto Fabric - Fab Friday
Multi-Block Linocut with Helen Murgatroyd
Further Six Weeks of Screen Printing
Mono Screen Printing with Tessa Pearson
Our Entry for the Hot Bed Press 20:20 Print Exchange
Etched Linocut with Scarlett Rebecca
Aluminium Plate Etching with Jenny McCabe
Sumangashi - Fab Friday
Mono Screen Printing - Fab Friday
Six Weeks of Textile Screen Printing with Procion Dyes with Kathryn Green
We have more Fab Friday and Guest Tutor workshops coming up in 2023. Come along and join us!
Handprinted 20:20 Submission
This year, we had a record number of participants for our 20:20 Print Exchange submission! We had a total of 20 entries. Each artist produced a print, 20cm x 20cm in size, and in an edition of 25. In return, we all received a box of 20 prints from other participants around the world!
The print exchange is run by Hot Bed Press Studio in Salford, with over 35 print workshops taking part! 
Open Access is back!
This year, we also reopened our studio for open access! We loved having new and returning printmakers use our space to work on their projects. We saw so many beautiful pieces of work, and heard lots of interesting ideas!
If you need a space to work and get inky, our large studio is well-equipped for relief, dyeing, screen printing and some intaglio processes. The studio is usually available to book Monday to Friday, 10am – 4pm by the hour; just get in touch to check our availability. More information about our Open Access Studio can be found here.
To book your induction or an open access session, please email shop@handprinted.co.uk with your preferred date(s).