Meet the Maker: Mark Lord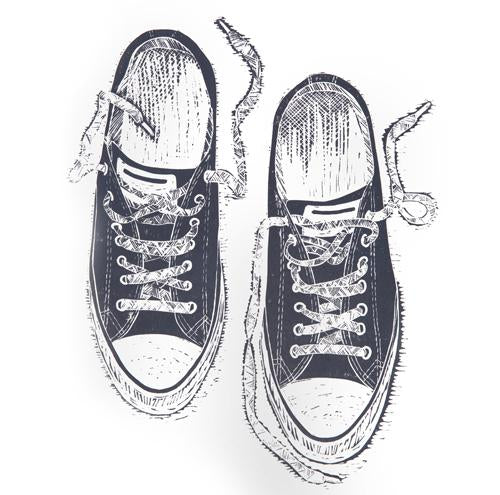 My Name is Mark Lord and I have set up a lino print business called Lino Lord. I make limited edition hand printed quality prints to display in peoples homes or work places.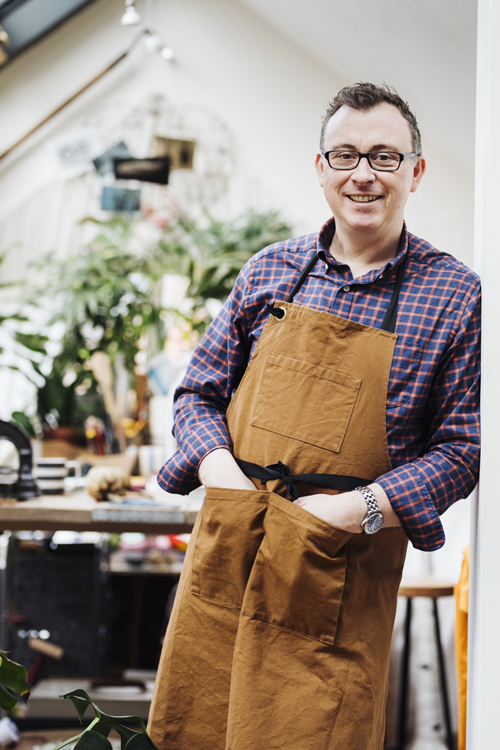 I'm a professional photographer with 20 years experience and generally if I'm photographing people, animals and plants in our countryside then I'm very happy. I have a passion for the handmade and traditional crafts and skills and have photographed many creatives in my time. I have been longing for a handmade craft to do at home and decided to have a go at lino printing last year. I am totally absorbed when I'm in the process of making prints and love it as a release from my photography.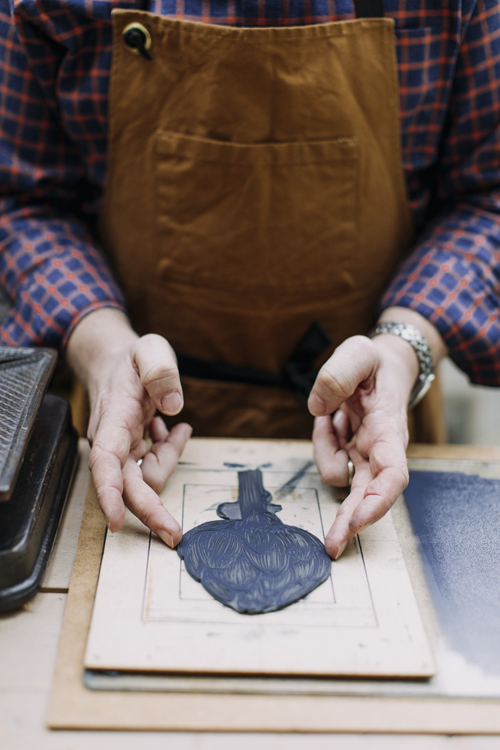 Describe your printmaking process.
I start with an initial idea, the lightbulb moment, & then work up my ideas using my skill as a photographer for composition. Having initially studied film photography I am used to composing in-camera, I try to bring these ideas across to my lino work.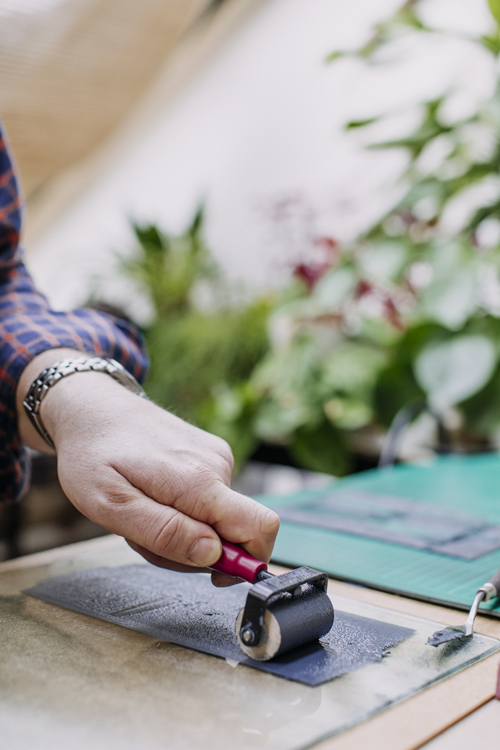 I generally use Japanese Vinyl from Handprinted and use Pfeil tools which are great to carve into it. I always use Cranfield inks and either use a baren or I'm very lucky to have an old French book press my wife bought me. I love using it and often wonder the stories it can tell and where its been in its last 100+ years.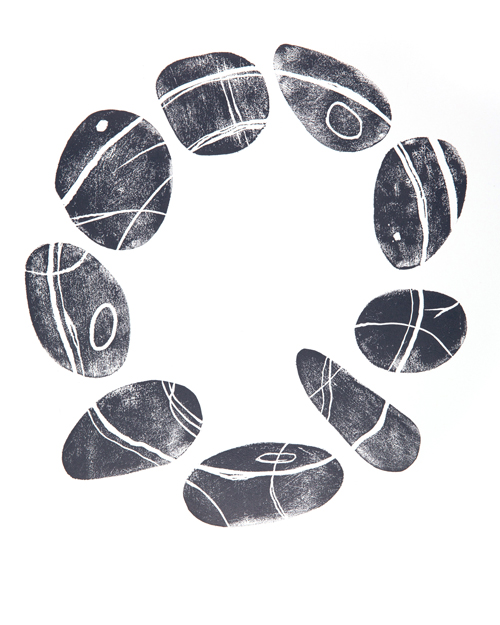 How and where did you learn to print?
At the beginning of 2019 my wife & I turned a little used spare room in our house in a studio. It's in the eaves of our house but one side is completely glazed – ideal for a studio/workshop but not great for a bedroom. We got the space completed but I was initially unsure what to do. I then thought back to my art foundation days & the idea of lino printing came into my head. This was the last thing I did at art school on my Foundation course before I picked up a 35mm camera!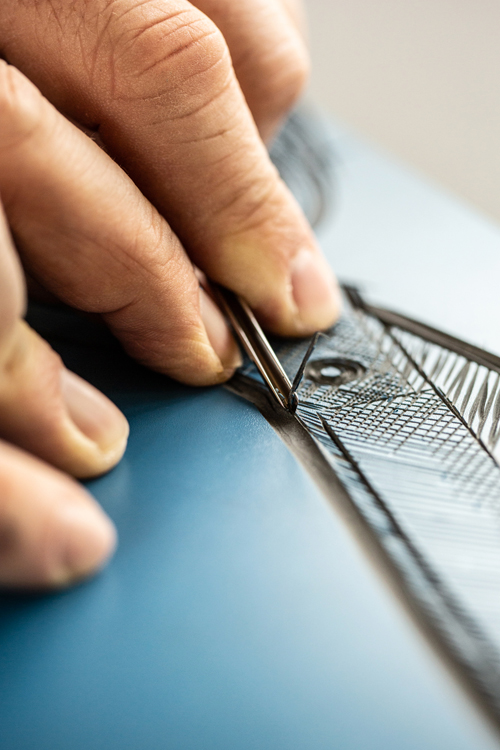 I have done two courses, one with Claire Florey Hitchcox in Oxford and one with Lou Tonkin in Cornwall which were both great and taught me the basics I needed to learn.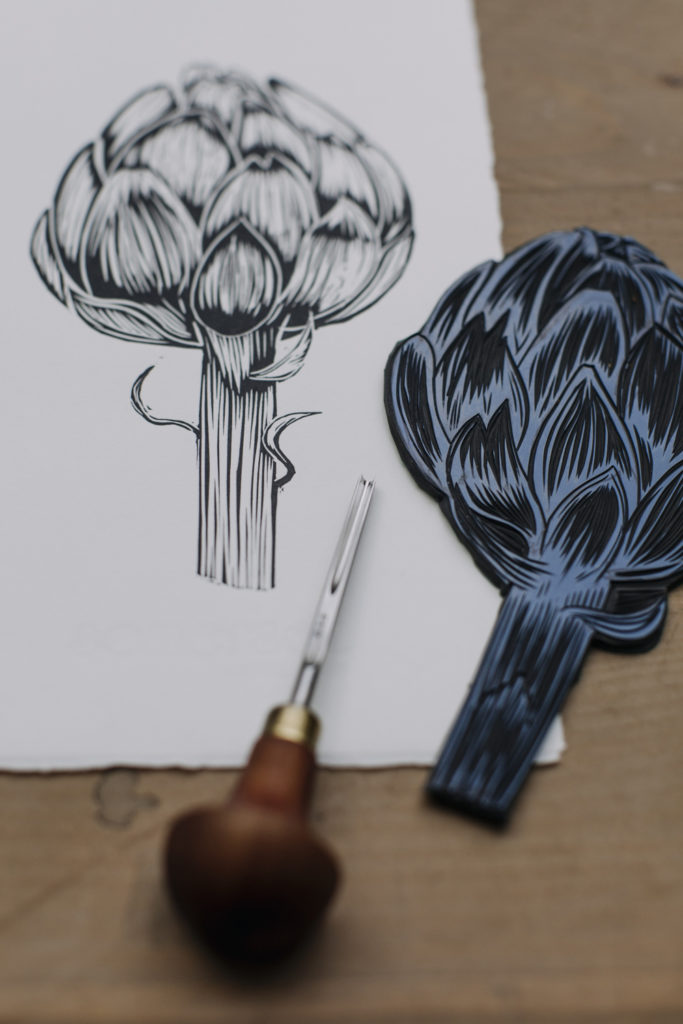 Why printmaking?
As a full time photographer so much of my life, as with many others, revolves around computers and technology. I was looking for a pastime that was strictly analogue – aside from photographing my work & instagram & Etsy of course. The great thing about printmaking is the tactile nature of carving the block & then producing a small run of limited editions of the work without the need to purchase any expensive kit or involving any technology apart from my vintage French press. With the limitations of a home studio I was looking for a medium that didn't create too much mess & are no hazard to the humans or felines living in the house.  It's important to me to use traditional skills & use the best ink, print on the highest quality handmade paper and ultimately produce work that I'm really proud of.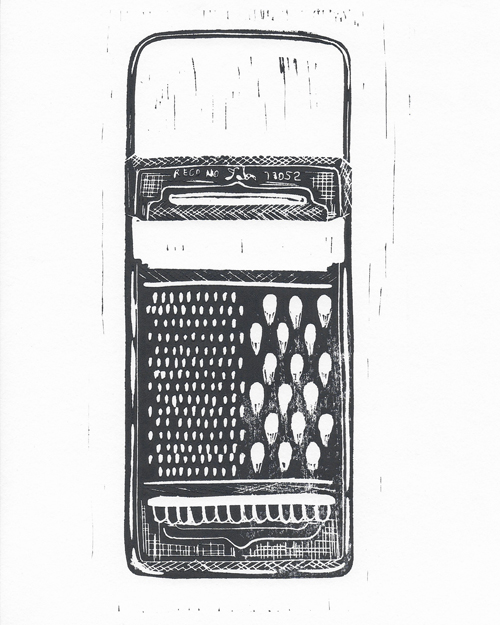 Where do you work?
As mentioned before I work in a home studio upstairs in the eaves. It's a shared space & my wife and I will spend many a happy hour pottering away. Since the lockdown, when we are at home every day with little photography work, I have semi relocated to the table in the lounge. It's placed opposite a large arch topped window (our home is in a converted stable block) opposite the village green. At a time when life can feel very isolated I am enjoying watching people stroll by on their daily exercise.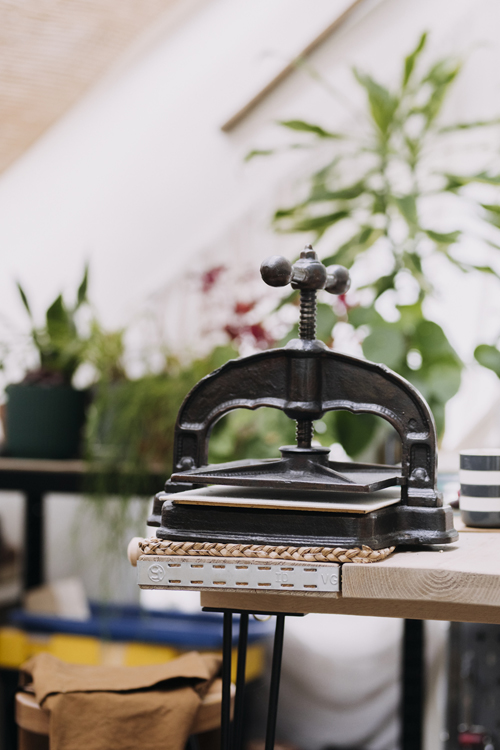 Describe a typical day in your studio.
Due to my full time job of photography taking up a lot of my time lino printing was squeezed in after a day at work or at the weekend. Typically I like to work on new designs and carving most of the time I have then print one day a week. This cuts down the cleaning up part of the process and the cat getting inky paws!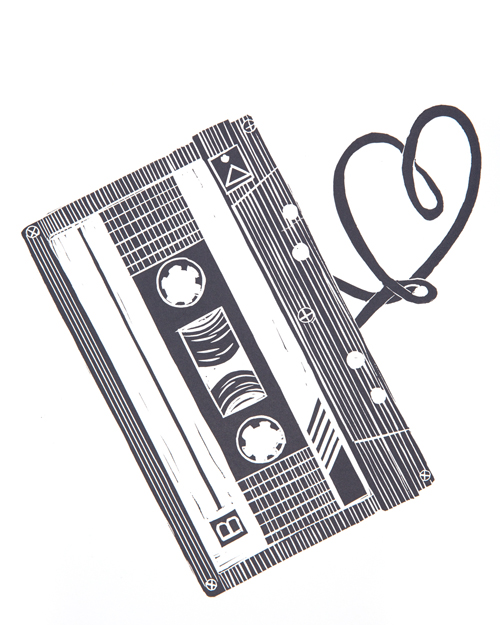 How long have you been printmaking?
Apart from dabbling at it during my art foundation course I have only been printmaking since Spring 2019.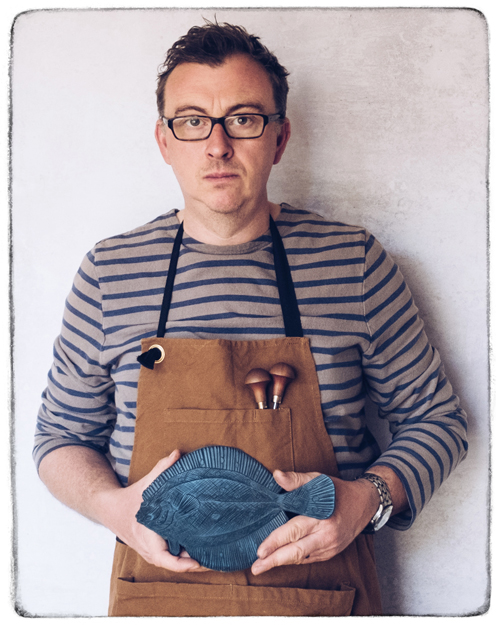 What inspires you?
I am inspired by strong, graphic shapes & love making art from the vintage kitchenalia & plants around our home. At the moment I am working on a linocut based on my favourite very beaten up Converse. I love to look at the work of other printmakers on Instagram and really enjoy the Instagram community.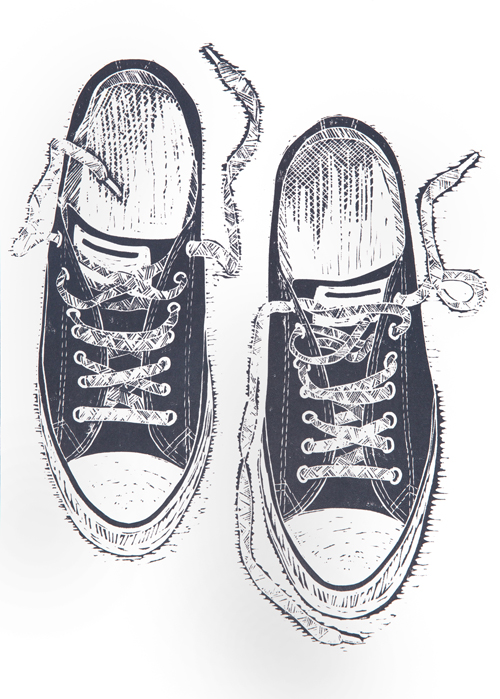 What is your favourite printmaking product?
It has to be Cranfield Inks, they have a great range of colours that also mix together really well. The print quality I get from their inks is second to none & for someone working from a home studio being to wash up in the kitchen sink is great.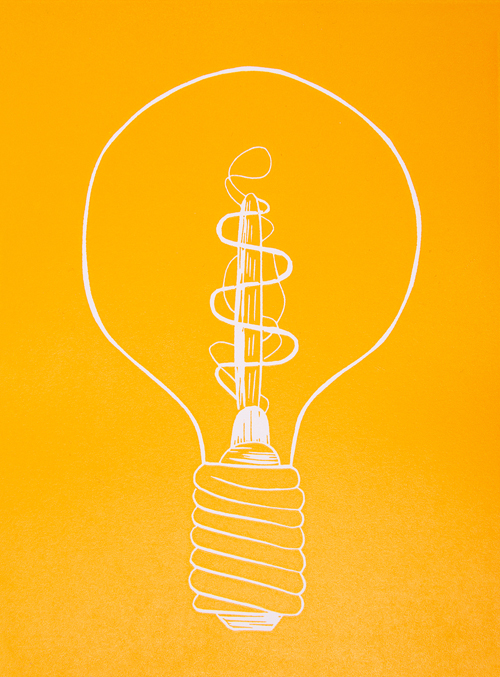 What have you made that you are most proud of?
I think my favourite piece of work is my piece called "All Tied Up' – a print of rowing boats from the quay in Mevagissey in Cornwall. I carved this block last summer on a lovely afternoon in the garden.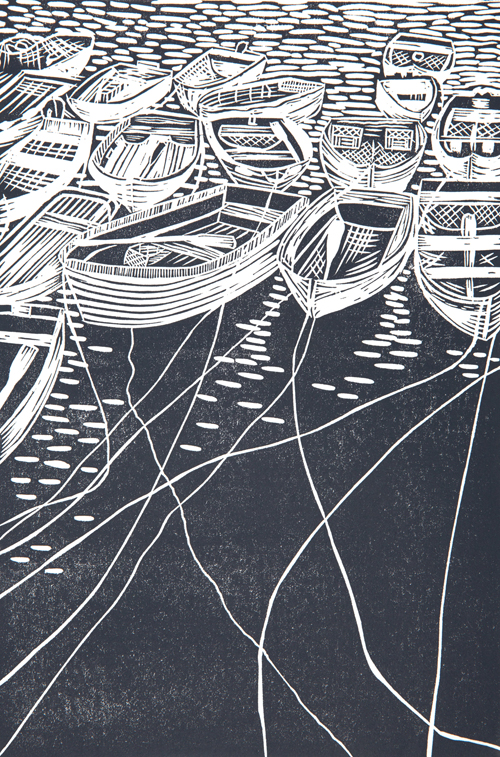 Where can we see your work? Where do you sell?
I primarily sell through Instagram @linolordpress and also have a shopfront on Etsy. I will be taking part in Oxfordshire Artweeks, I should've been spending a week in May in the wonderful Orange Bakery showcasing my work but due to the Coronavirus the exhibition is going online from the 2nd May.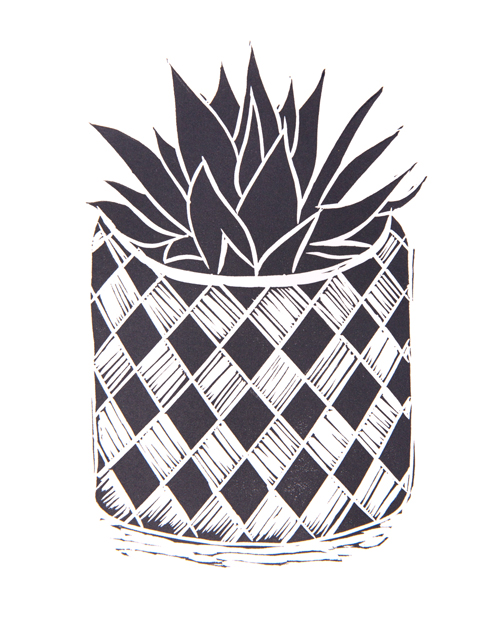 What will we be seeing from you next?
Well, the next print will definitely be my faithful converse but after that who knows?! During the lockdown I'm busy working away so hopefully more work on my Etsy shop in the coming months.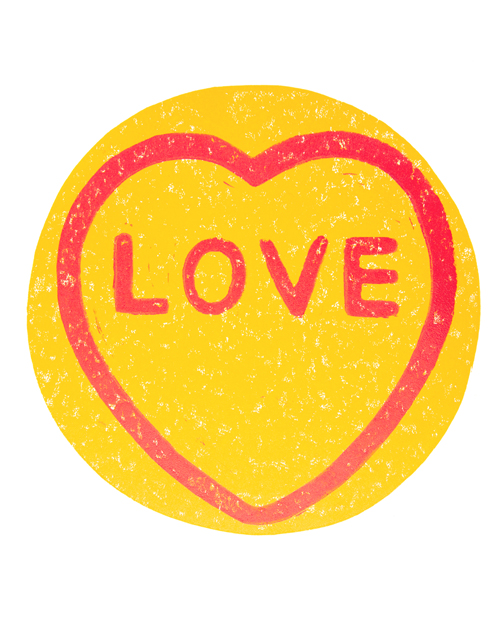 Do you have any advice for other printmakers and creatives?
My advice is to keep it simple and make work that interests you. Those not on Instagram I would recommend signing up as its a fabulous community and you generally get lots of good feedback and you will pick up lots of tips and tricks along the way.
To see more from Mark Lord head to Facebook, Instagram and Etsy