Meet the Maker: Ruby & Bean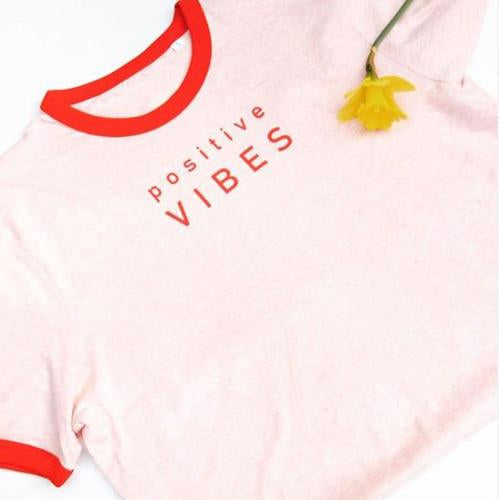 We, Amy and Louise, started Ruby and Bean because we wanted to provide a range of clothing which not only gave positive messages to all who wore them but also a range of clothing that would suit the demands of an entire family – being able to buy for all the family under one roof was the aim and one that definitely appealed to us! We have also made the move this year to be more environmentally friendly choosing organic fabrics and environmentally friendly inks where possible.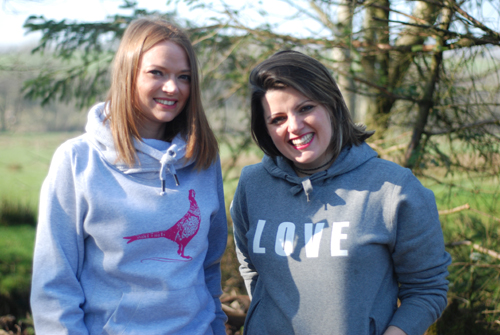 Describe your printmaking process.
 Our designs start off with simple pen and paper designs ~ we can then mull over them for 2 minutes to 2 months before the final designs are sent away and turned into wonderful screens we can use over and over again. We like to use simple designs and quotes that can be interpreted by our customers to suit their demands.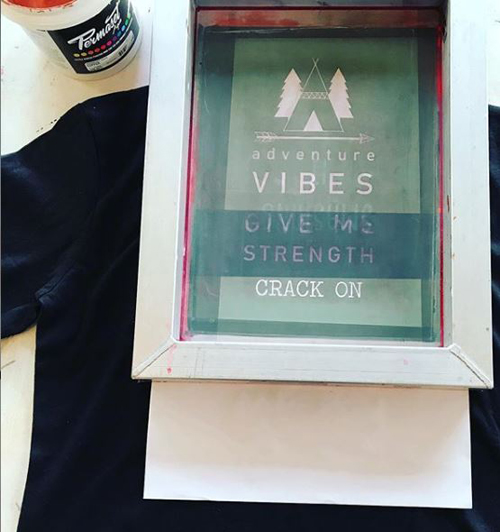 How and where did you learn to print?
 Amy has some experience of screen printing from her days studying fashion design at University. A lot of what we have learnt has been trial and error with experimenting with designs and inks – to start we had just as many mistakes as successes which we battled through.
Why printmaking?
As well as feeling much more 'hands on', this process guarantees longevity of our makes, something that we take incredibly seriously as the idea of "fast fashion" does not sit well with us. Unlike vinyl or other printing methods, we knew we could make this a 'cleaner' option as we use the amazing Permaset inks which are environmentally friendly .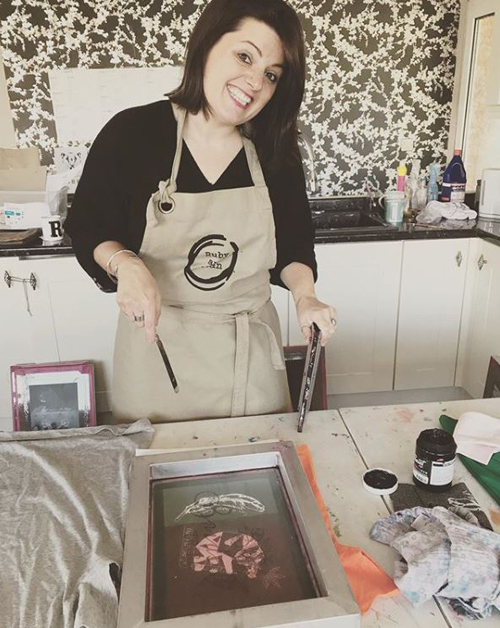 Where do you work?
 Our studio is based on Amy's family farm just on the outskirts of the Lake District. We are super lucky to have a fantastic space to work as well as being close to amazing scenery if we need to get away from it all.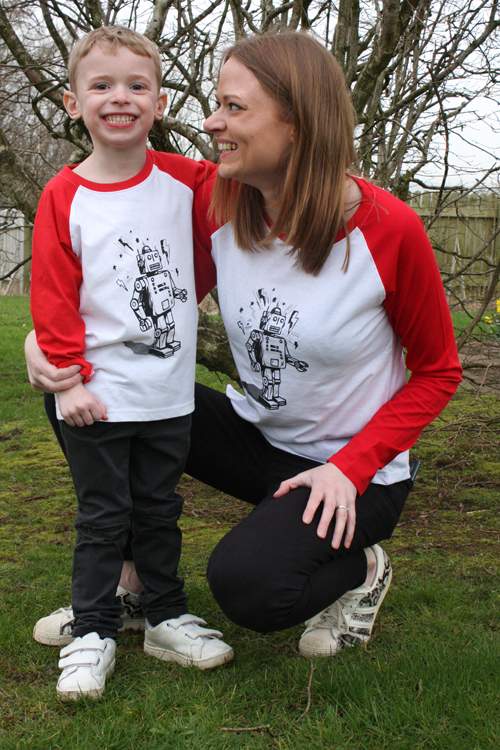 Describe a typical day in your studio.
As two mums, our days are limited to school hours. Once we get to the studio, the first port of call is a cup of caffeine as we sort new orders from the website and social media.
We then take it in turns to screen print orders/heat press/label/iron and package orders. When we aren't taking care of orders, we try to keep on top of social media and product photography as well as our website. As we are the only two members of the business, we have to wear a lot of hats so during busy times and things can definitely slip if we don't work from home too (once the kids are in bed that is!).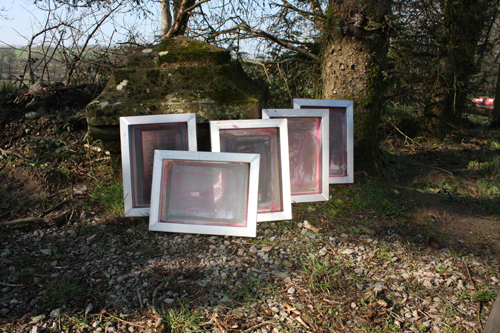 How long have you been printmaking?
We started our business in October 2017 – sometimes it still feels like we a brand new and we are definitely still learning so much as time ticks on!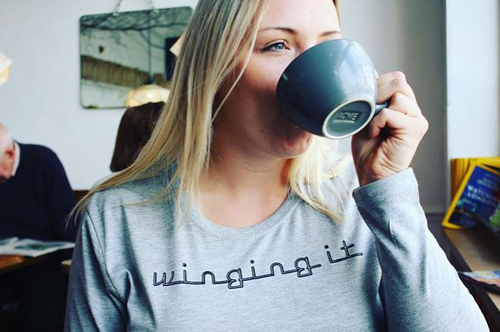 What inspires you?
When we first started, we took a lot of inspiration from our children or fashion trends. As we have evolved and become a predominately ladies brand, we now feel much more inspired by current goings-on and our own loves such as exercise and sarcasm ha ha ha.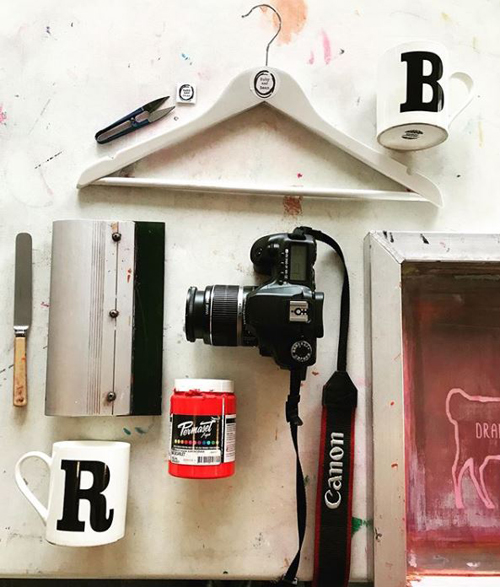 What is your favourite printmaking product?
This isn't technically a printmaking product but when we first started we used an old butter knife to get the ink out of the tub and this is still one of our favourite pieces of equipment – there is normally mild hysteria if the said knife goes missing! Thankfully it is always found again!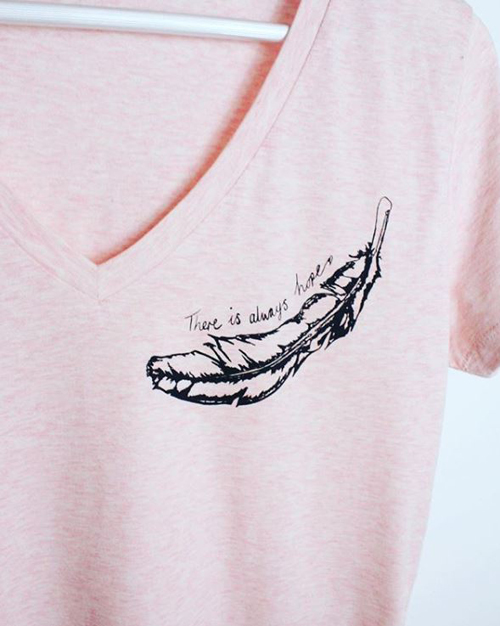 What have you made that you are most proud of?
Definitely the pieces that 'speak' to our customers. Some of our slogans have been taken on by people who have been through a really hard time so when we get a message of thanks or see someone wearing something we know means so much it gives us a huge buzz!
Where can we see your work? Where do you sell?
 We sell most of our makes through our own website although we still make a few sales via Facebook and Instagram. We are also proud to sell in some local, independent stockists such as The Gather Café in Ennerdale and Only Willow Designs in Kirby Stephen.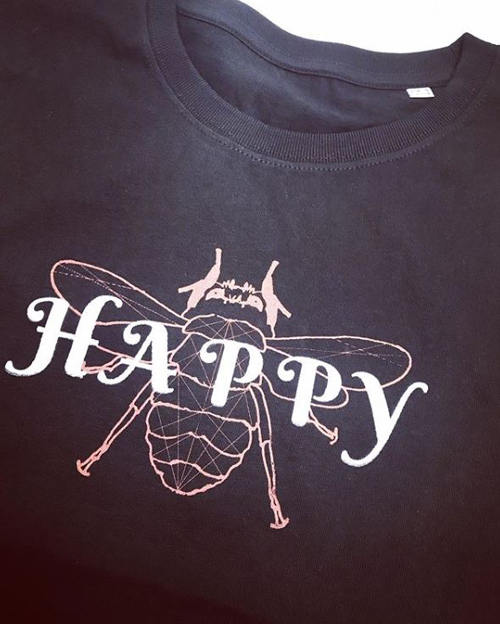 What will we be seeing from you next?
This year we have definitely seen a shift to more activewear due to a number of festivals we have lined up. As we approach Spring/Summer you can definitely expect to see some new colourways and styles of tees to complement our positive messages.
Do you have any advice for other printmakers and creatives?
Definitely experiment with ink! If it goes wrong you can just try again, some of our favourite and most popular makes have been using mixed colours or combining inks as they have a more unique/handmade appeal.
Find out more from Ruby and Bean:
rubyandbean.com
Facebook
Instagram