Meet the Maker: Sophia and Matt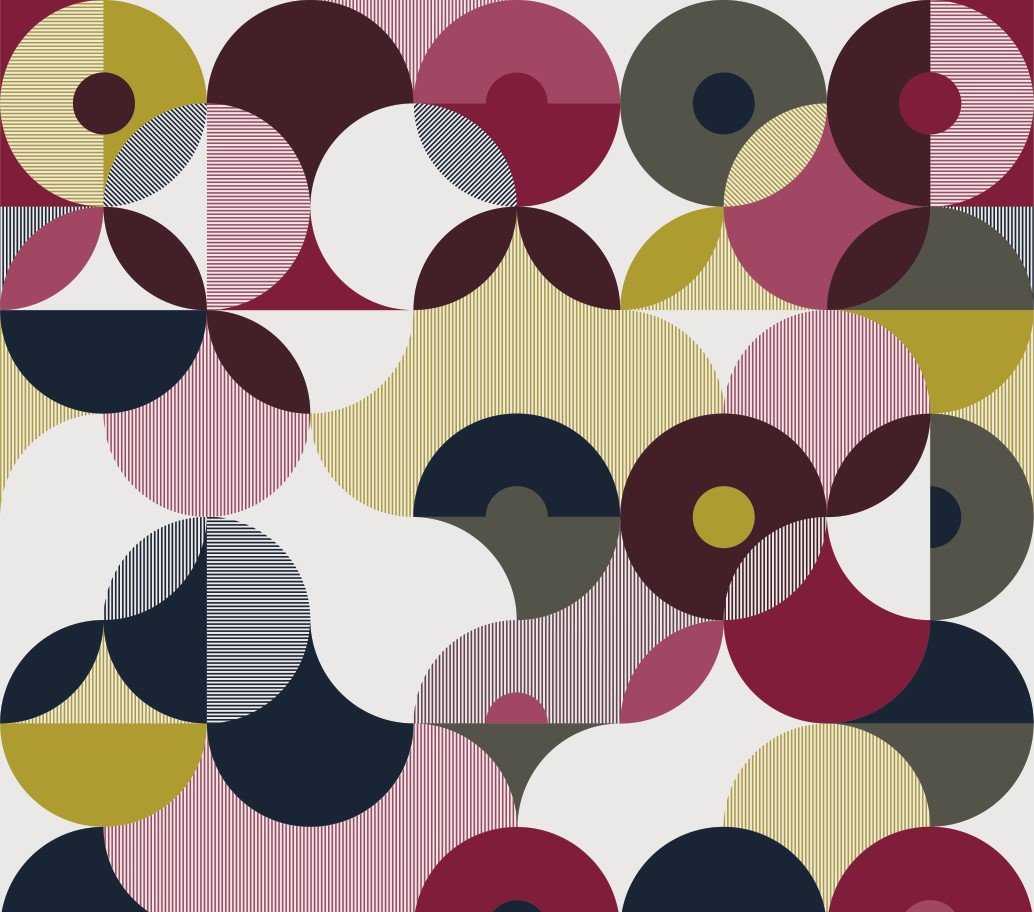 If you're in need of some motivation to get you through the cold months then this Meet the Maker is for you. We met Sophia and Matt in their beautiful
Brighton shop and fell in love with their products and inspirational story:
Sophia and Matt
We met a college when we were 16 and became a couple 2 years later, we've been together for 17 years. We studied art together for 3 years and then Sophia
went on to specialise in fashion design and I went on to study graphic design for a further 4 years each. In 2005 we formed a small design company
and created a simple set of products (a makeup bag, some toiletry bags and a handbag). We cut them on the floor at Sophia's parents house and sewed
them using Sophia's old industrial Singer Sewing machine. We took the finished products to Greenwich Market on a Friday and sold everything we made,
so we made some more. We ended up doing that all week every week for 5 years and it slowly turned into a business. Trading in the freezing cold and
hand making 1,000s of products was very tough but it was also rewarding, we sold our products all over Europe and Japan. We remained low profile but
had a dedicated following of customers and they helped form the foundation of our company. In 2010 we had grown to the point where we could open a
shop in Greenwich and leave the markets behind. We started outsourcing the cutting and making to a small family run factory in London so we could spend
more time on design and running the company. The company continued to grow and in 2015 we opened our second shop in Brighton on Bond Street 10 years
after our first day on the market.
Myself and Sophia design the products, the prints and all the hardware you see on the products. We also write all of the software that runs our company
(Website, POS software in our shops etc) and do our own photography. We pretty much have a hand in every aspect of our company. We have 3 incredible
staff back in London at our Greenwich store that support us and take care of everything else.
Sophia & Matt Brighton, 42 Bond street
 Describe your design process
A new product or print usually comes about as the result of 100s of casual conversations between myself & Sophia spread over weeks or months, and we'll
make it happen when the time is right (usually if there's a demand or finances will allow). We're always talking about what we like and don't like
when it comes to design as part of every day conversation and so we're pretty much always in tune with what each other are thinking.
Because we work so closely with the retail side of the business (we often work in either of the shops) we meet a lot of our customers and we listen to
what they tell us, quite often they have no idea we're the people behind the company and those customers talk openly about what they like and don't
like. Over time you start developing a picture of what there's a demand for.
The actual execution happens rapidly. Sophia might say one day "lots of people have been asking about x" and I'd say "yeah I've heard that too, it be cool
if we did it like this…" One of us would create a crude sketch on a piece of receipt paper or whatever is kicking around and that would be it.
Sophia would then create a paper pattern for the product and sample it at our flat in Brighton. She'd cut and sew it and show it to me when it's done
and I'd either say "cool, you've nailed it" or "we need to work on this bit". We'd iterate over that process a few times until it's done which can
take anywhere between a few hours or a few weeks depending on the complexity of the product. Once finished Sophia would draw up a production specification
and work with our factory to produce a production sample.
When it comes to designing a print, that happens very randomly. Ultimately we'd get to a point where we know we want to make a Wild Floral (for example)
and I'd usually start hacking stuff together randomly based on what we'd been talking about for the last few weeks or months. When it comes to our
florals I like to work with India Ink on cheap printer paper. I let it dry and then I scan it and convert it into vectors and work with it in Adobe
Illustrator. Sophia works with graphic pens and I scan that stuff too. The final execution happens in Illustrator. When I've finished the graphic work
I hand it back to Sophia who works on the colour palette.
We then digital print onto high quality ink jet canvas to get the colour right, it's the quickest and easiest way to print a version in multiple colour
variants to get the relationship between the colours right. We send that to the factory to colour match and screen print. We don't bother with pantone
references because in our experience factories tend to forgo the pantone guide and work from their imaginations, so instead we send them the ink jet
print and tell them "if it doesn't look identical to this don't send us a sample". It's a very accurate way of doing things and saves a lot of back
and forth.
Matt working on a sketch for our Wild Floral Print
Sophia working on a sketch for our Wild Floral print
Featured above, our Wild Floral print. This is a huge print. When we started to talk about creating a Wild Floral we knew we wanted to do something unusual and push our limits. We emailed our factory and asked them for the absolute maximum size screen they could produce. They got back to us with the measurements and we began creating our largest and most complicated repeating print to date.
We had fun with this print and hid lots of little messages and illustrations around the print including a little bee flying amongst giant pollen with a 13 on his rear, and little sign post with Sophia Loves Matt on it.
All of the prints we design are oversized and are designed to be cut up randomly. No two products are ever exactly identical. You can see how the colour
and texture changes from the original digital artwork when its screen printed and turned into the final product, we like the slight inconsistencies
you get from screen printing that you don't get from digital printing.
Wild Floral final panel
Above: An original sketch by Sophia that formed part of the wild floral print above (see the big green sections) and later made appearances in our Dandelion and Riperton prints
An early version of what later became Spot Deconstruct. Sophia was at work in our Greenwich store and I stayed at home to work on creating a new print. I was working my way though a "Deadliest Catch" marathon and a bottle of wine whilst I was playing around cutting up circles. Sophia came home, looked at it and said "there's definitely something here" so I carried on working on it. That's pretty much our process.
(2012) Spot Deconstruct final panel
Our Mainline makeup bag, £25 in Spot Deconstruct
Did you used to print your own products? You mentioned that most of your products are screen printed in the UK, why did you choose screen over digital?
We did screen print, but in small batches and only as part of the creative process. We were not in a position to be able to do on a larger commercial
scale because it was too expensive to do here in the UK.
Screen printing for us is still a critical part of the process even though it happens at the factory. Our work goes from paper and ink to digital and
back again and through that digital process you lose something. Especially when you're working with vectors in Illustrator. It can feel soulless.
Screen printing breathes life back into the artwork, the work becomes analogue again. We also like the discipline screen printing introduces which
shapes our work. You can have as many colours as you like when you print digital but when you screen print commercially you're pretty much limited
to 8 or 9 colours and it can be very difficult to create colourful, well balanced artwork with such a limited colour palette.
Having those limitations can leave its mark on your artwork and that's particularly evident in our Spot Deconstruct print (2012) where we ended up
creating pin striped sections to create lighter shades of colours. Without that restriction it would have been something completely different.
Describe a typical day.
Our son Oskari is nearly 2 and he's up early, so we get up, grab a huge cup of black coffee for me, a tea for Sophia and milk for Oskar and we sit
in bed and watch something on my laptop whilst we wake up and drink our drinks. Oskar heads off early to work in the front room with Mr. Koala
and his bricks. We stay in bed for another half hour and chat about the day ahead. I like to write software first thing in the morning when my
head is clear and Sophia likes to read industry / design news.
I then head off to our Brighton store where I work at the shop, I reply to emails, work on prints, photography and write code. Sophia works from our
flat where she can use her industrial sewing machine and develop new products styles. We swap at the weekends.
Where Sophia works at home. In the picture above we're working on a thermal bottle holder on miserable January morning.
We work through until about 7pm and then stop for the evening. But we never really stop. Our work life and home life are kind of blurred. We don't
see what we do as work, it's just what we do each day.
How long have you designing and making products?
Coming up to 11 years now.
What inspires you?
The pursuit of being good at what we do and refining our craft. Each new print and product is an opportunity to create something new, to surprise ourselves
and to do it better than last time. That drives us to keep doing what we do.
What have you made that you are most proud of?
Honestly that's hard to answer. We're extremely critical of our work, and like many designers, when you see the final product all you can see are the
flaws or those things you wished you had done differently. We worked on our Wild Floral for months and it is has been one of our best sellers for
3 years, we should of been proud of it when it was finished but when we received the final products two of the colours were off slightly and we
couldn't bare to look at those products for months, it really bothered us.
Overall though though I'd have to say that it's our mainline collection of products. Those are the products that are designed and made with no expense
spared. No deadlines. They're ready when we're happy with the final design. Our mainline handbag and mini box bag are great examples and really
are beautifully made.
Above: Our mainline handbag (£124) and Mini Clutch Bag (£29)
Where can we see your work? Where do you sell?
We have a store in London (28 Greenwich Church Street, London SE10 9BJ) and a store in Brighton (42 Bond Street, Brighton BN1 1RD). We also sell online
at www.sophiaandmatt.co.uk
What will we be seeing from Sophia and Matt next?
We've been talking about homeware on and off for years. For the last year we've been working on a collection of homeware products and wallpapers.
Do you have any advice for other printmakers, designers and creatives?
Push yourself to take risks and work outside your comfort zone. Try and create work that you'd be proud to put your name to. Do those two things and
you can guarantee yourself a life fraught with successes, failures, anxiety and a beautiful portfolio at the end of it all : )