Relief Printing with Schmincke Gloss Medium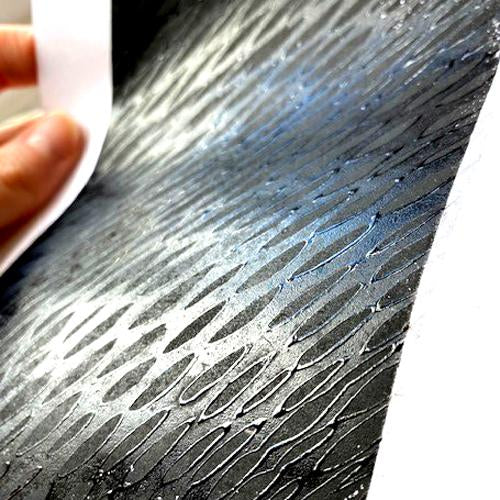 Schmincke Gloss Medium can be used to add a glossy finish to your prints. We tested the medium in a few different ways to see how the results that can be achieved.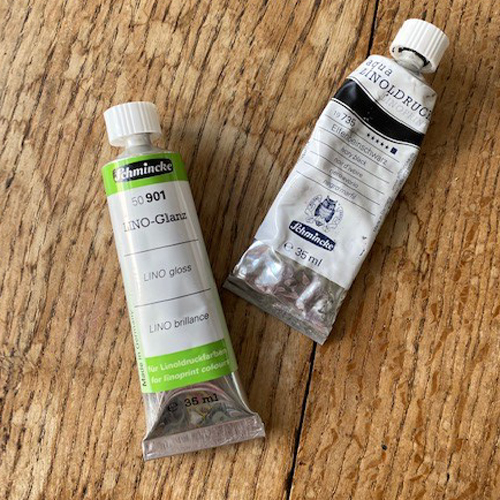 Gloss Medium can be added into Schmincke inks to produce a finish with a sheen that is more like an oil-based ink. Combining ink with and without Gloss Medium in a multi-layered print could create interesting textures.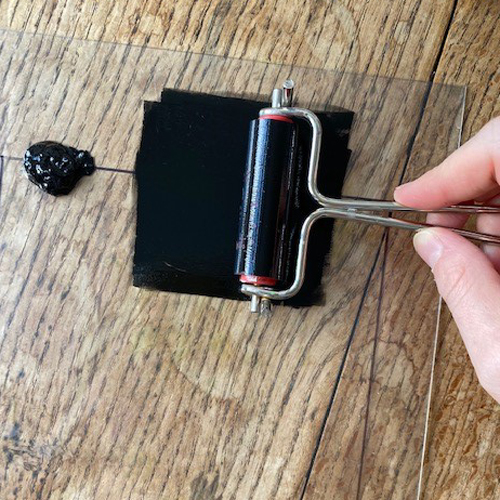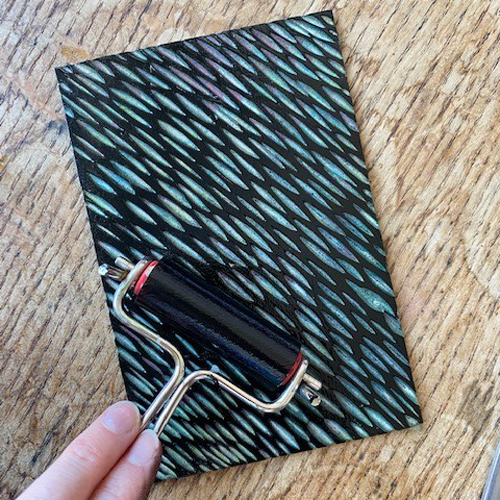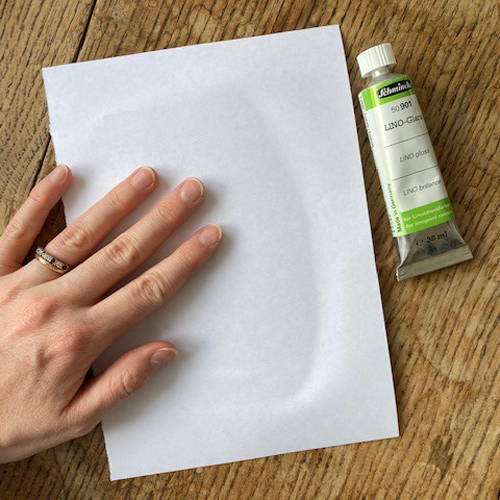 We also tested printing the Gloss Medium over the top of prints. In the image below, we printed undiluted Gloss Medium which is uncoloured over the top of a plain black print. The results (although hard to photograph!) create an interesting finish with contrasts between the matte and glossy surfaces.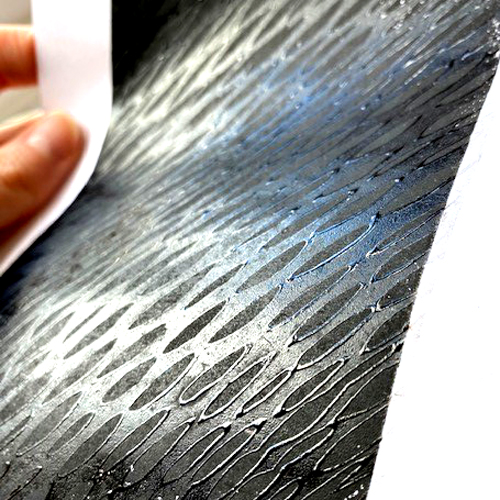 We also tried printing a flat layer of gloss medium underneath a print. The colourless Gloss Medium creates a slightly sheeny finish to the paper to peep through gaps in prints. This works well under Schmincke Ink as well as Caligo Safewash ink.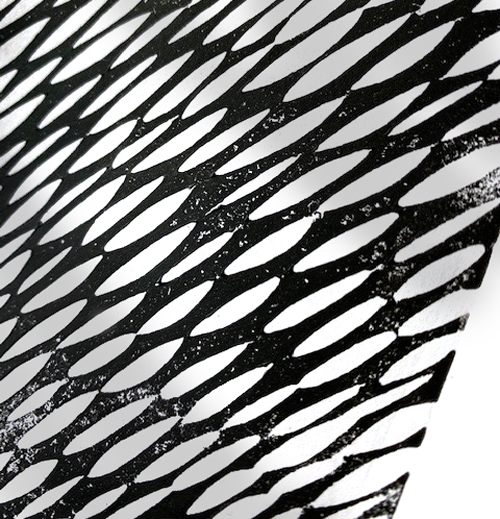 Want to have a go? Gloss Medium can be found here with the Schmincke Inks.