Upcycle a T-Shirt into a Reusable Tote Bag using Fabric Paints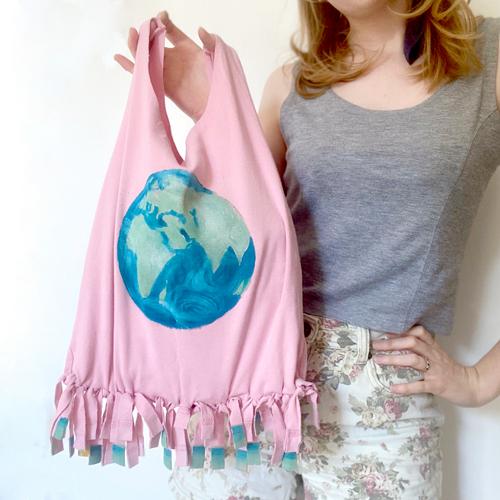 This is a quick, no-sew method for turning an old t-shirt into a reusable tote bag. Use Handprinted Fabric Paints to create your own design. Take your bags shopping to carry loose fruits and veggies or to the beach with your suncream and towel!
Start with a t-shirt – any will do. The fabric paints we will be using are translucent so work best on pale-coloured fabrics.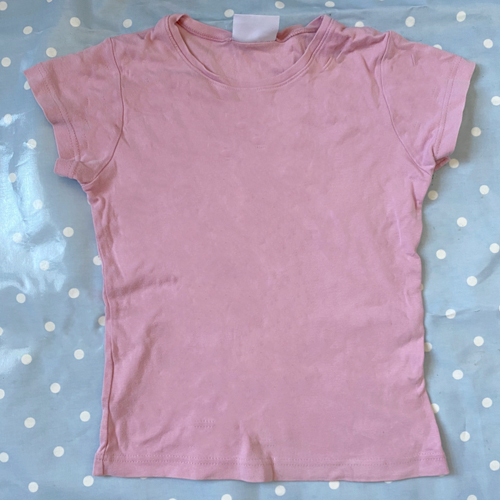 Draw a deeper U shape around the neck and cut it out with fabric scissors.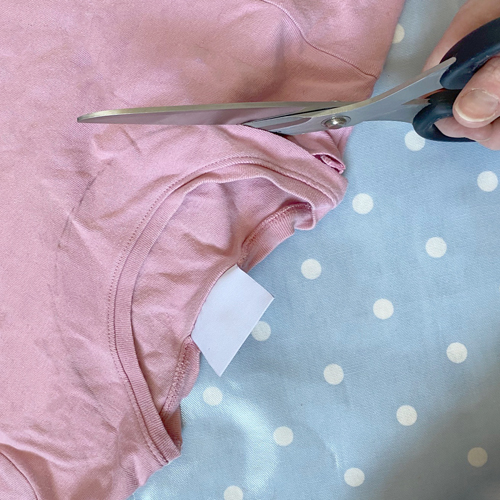 Cut off the sleeves.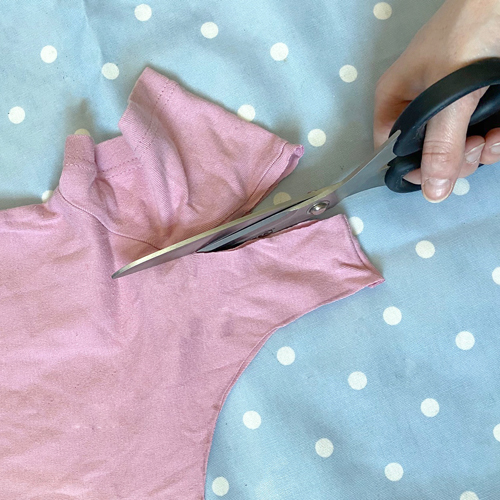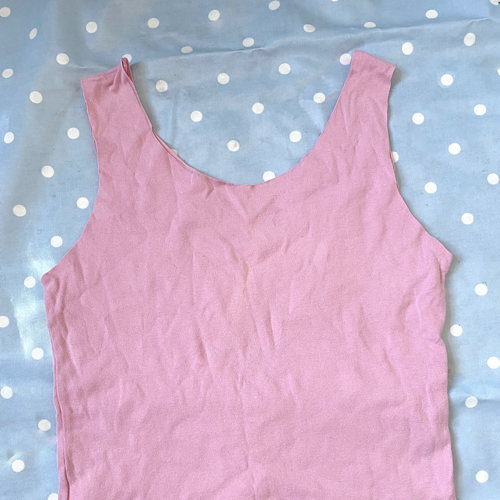 We will be using the bottom section to cut tassels to secure the bag. Mark off 2 or 3 inches along the bottom so you can keep the main design off this area.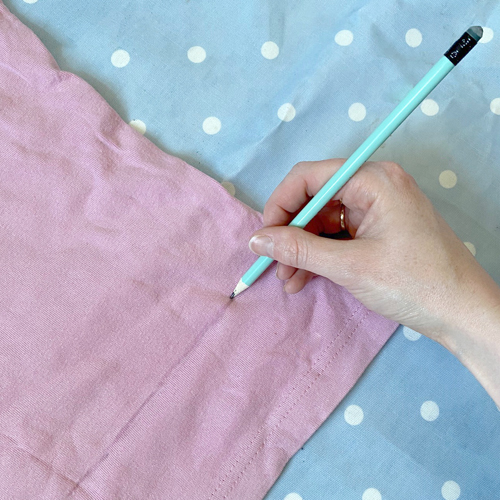 Place a few sheets of magazine paper inside the t-shirt to stop any paint from going through the fabric onto the back.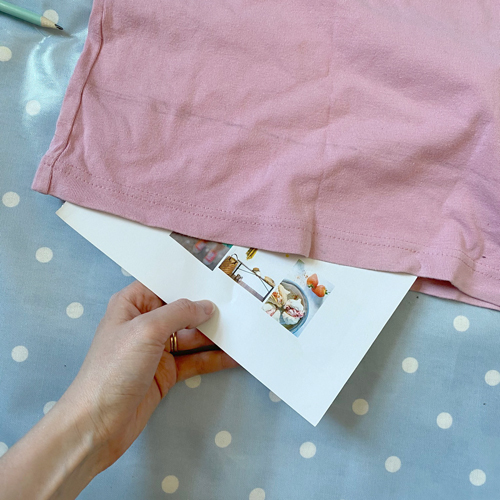 Use Handprinted Fabric Paints to create the design. Remember that the paints are translucent so the t-shirt colour will show through. Choose colours that will work well on the t-shirt you're using. Stronger colours will go over this pink best. Test the paints on the offcuts of fabric to check.
We are using Sea Green and Dark Turquoise.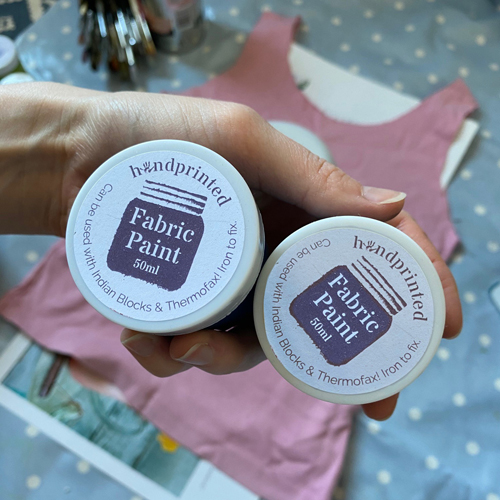 Draw the design faintly with pencil and then paint onto the fabric.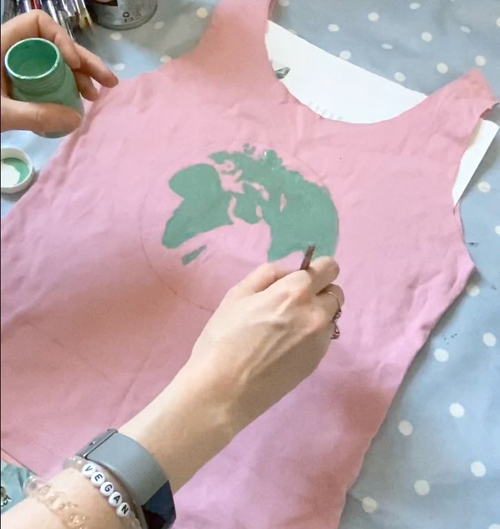 After painting the Sea Green and Dark Turquoise, we added Mixing White to create swirls over the Earth. Mixing White is translucent and so mixes with the other colours beautifully. Opaque White could be used instead if you want a brighter white in your design.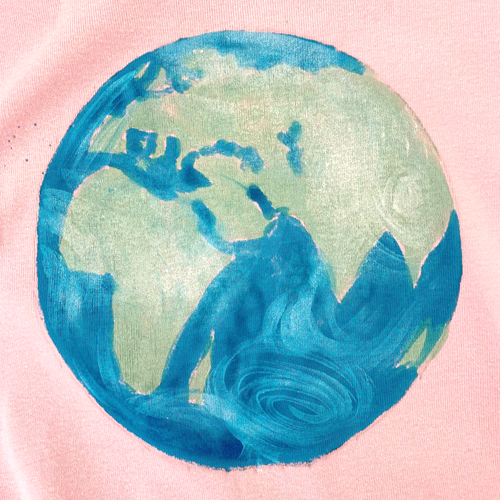 We also painted a row along the bottom of the t-shirt. This will add a pop of colour to some of the tassels when the bag is done.
When the paint is dry, you could paint the back too!
When both sides are dry, iron all over the design to heat-set the paint. Use a dry iron on a hot setting suitable for the fabric until the design feels hot to the touch.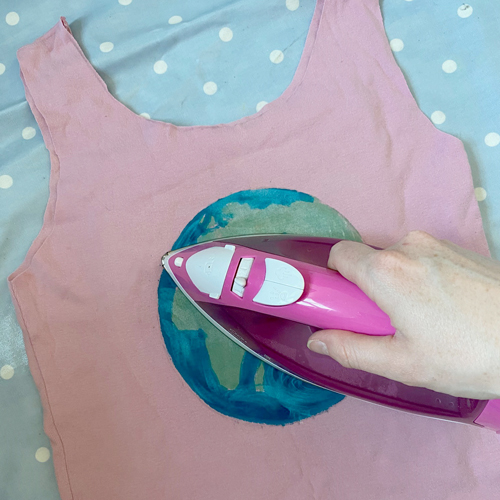 Use fabric scissors to slip the bottom of the t-shirt into strips up to the line we drew earlier. Tie each pair of strips in a knot to seal the bottom of the bag.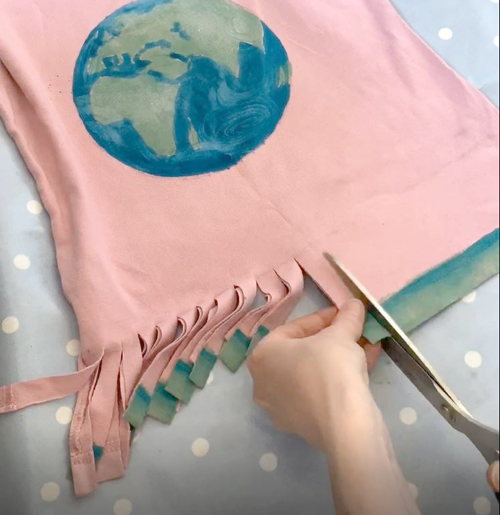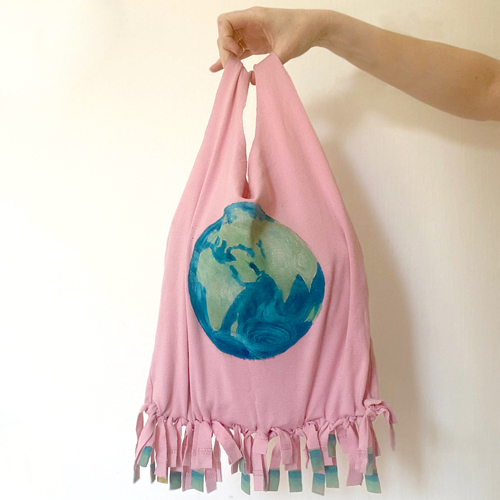 For this project you will need:
An old white or pale-coloured t-shirt
Scissors
Paintbrush
Iron
Pencil