20:20 Print Exchange – Handprinted's entrants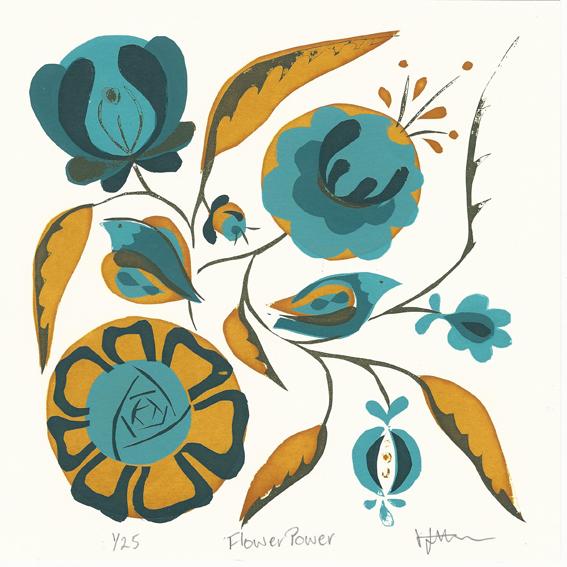 This year 20 members of the Handprinted studio are submitting work to the 20:20 Print Exchange. The 20:20 Print Exchange is an exchange organised by Hot
Bed Press in Salford. Each participant has to print an edition of 25 prints that are 20cm x 20cm. There are approximately 500 artists that take part
from around 40 studios. Each participant receives a box of 20 prints that includes one of their own and 19 randomly selected prints from other artists.
The participants can print with whatever method they wish. Below are the prints from the 20 artists from Handprinted. What a fantastic selection! For
more information about the 20:20 print exchange please click here. 
Top left: Holly Newnham – Screenprint
Top right: Debbie Moran – Two block Linocut
Bottom left: Phil King – Linocut
Bottom right: Anna Vartiainen – Screenprint
Top left: Lila Das Gupta – Drypoint
Top right: Martin Jones – Hand drawn screenprint
Bottom left: Judy Williams – Screenprint
Bottom right: Caroline Whalley – Acid etched copper plate and drypoint 
Top left: Jan Harbon – Screenprint
Top right: Trevor Ingham – Wood Engraving
Bottom left: Lesley Ormrod – Screenprint
Bottom right: Tom Boulton – Letterpress
Top left: Diane Palin – Woodcut
Top right: Tricia Johnson – Papercut screenprint
Bottom left: Rebecca Palin – Linocut
Bottom right: Barbara Lammas – Screenprint
Top left: Shirley Scott – Screenprint
Top right: Gillian Collins – Screenprint
Bottom left: Fabiola Knowles – Reduction linocut
Bottom right: Sue England – Screenprint