Meet the Maker: Andy English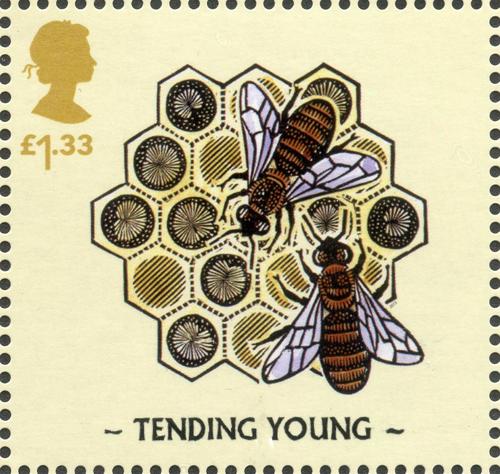 My Name is Andy English and I am a wood engraver with a special interest in book illustration and the engraving of bookplates. After many years of concentration on commissions, I am trying to create time to make more of the work that I want to do for myself.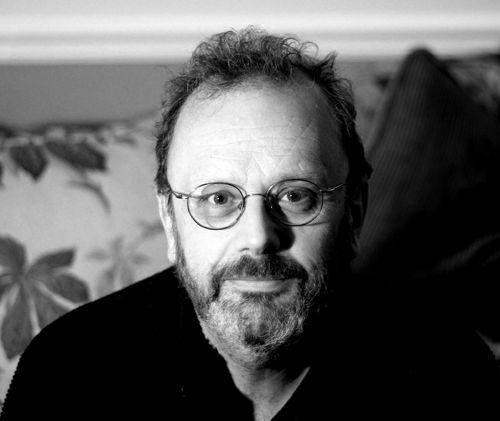 Describe your printmaking process.
I use a series of engraving tools or burins to engrave marks on the polished endgrain surface of resistant woods such as boxwood. As with other forms of relief printmaking, the marks I make print white against the dark background.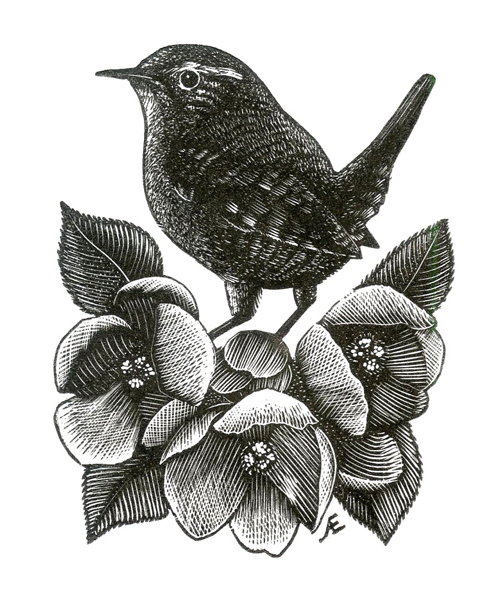 How and where did you learn to print?
I am self taught and have enjoyed the troubleshooting aspect of making good impressions of my images.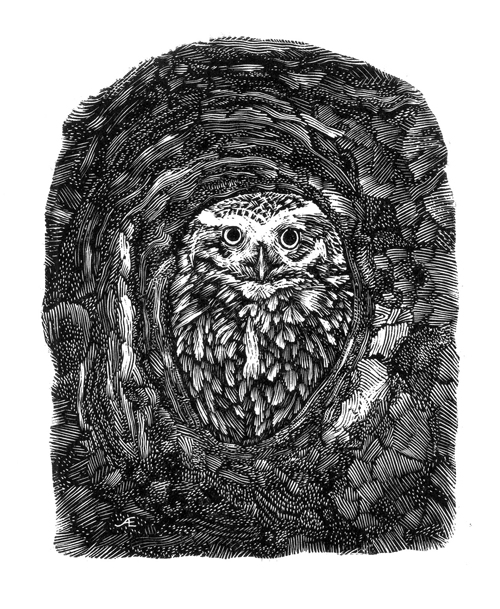 Why printmaking?
My interest in multiple images probably started with a childhood hobby of stamp collecting and I started cutting designs in wood and printing from them in my early teens, without really knowing that I was actually making prints. I have always enjoyed making small, detailed drawings and these translate easily to wood engravings. I also like that my original work can be enjoyed by many – not just a single collector.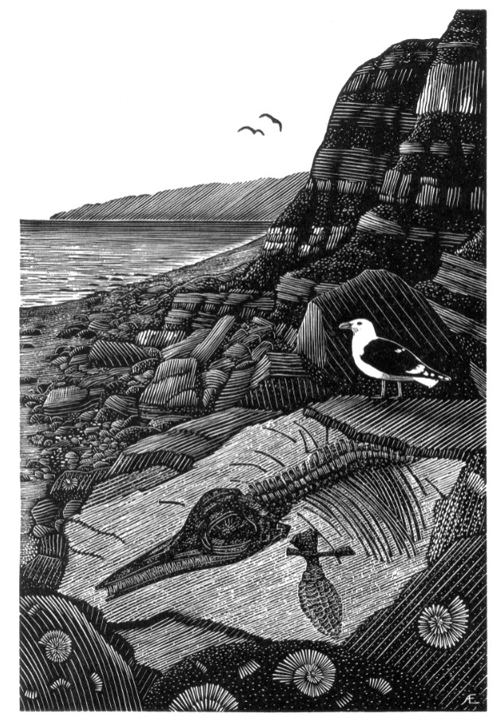 Where do you work?
I print in a small converted outbuilding next to my home in the rural Fenlands of Cambridgeshire. Most of my designing and engraving takes place in a room in the house.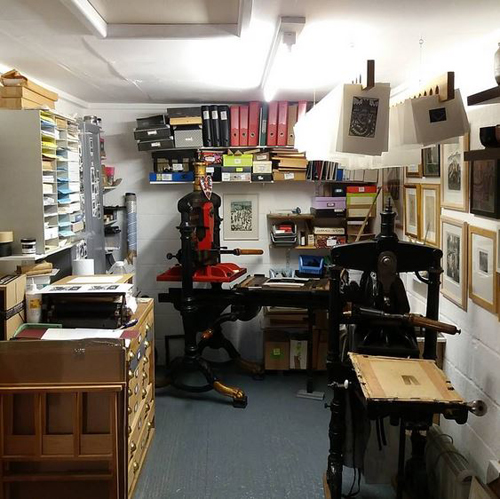 Describe a typical day in your studio.
I like the mix of tasks. There is always admin to see to and then some time will be spent designing, then engraving and printing. There are always several projects on the go and each task is a welcome change from the previous one.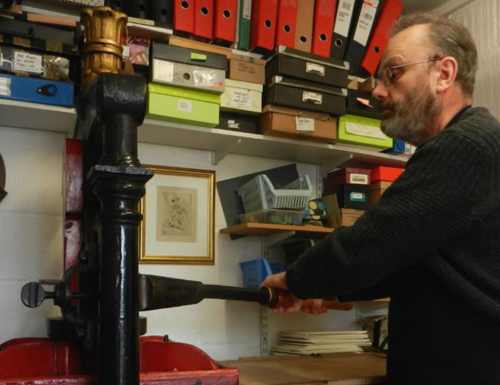 How long have you been printmaking?
I have been a printmaker since 1991 and a full time one for fifteen years.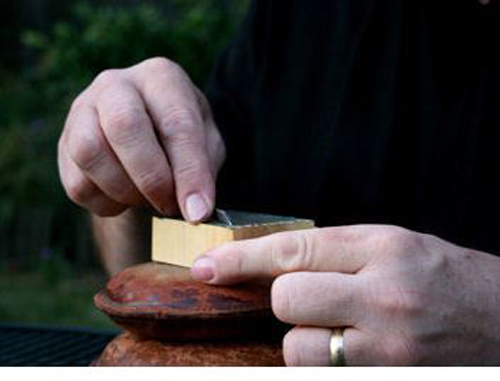 What inspires you?
I am inspired by my surroundings and my interests. I live in a small village and have great concerns about the environment and our dwindling wildlife. I know that some of us are told that our work is
"too rural" but my subjects are often also my concerns.
Most of the time now, I am engraving prints for exhibition and sale at art/craft events and online. I get the greatest pleasure from making small handmade books, all based on engraving. My most recent one was made to encourage people to plant bee friendly gardens.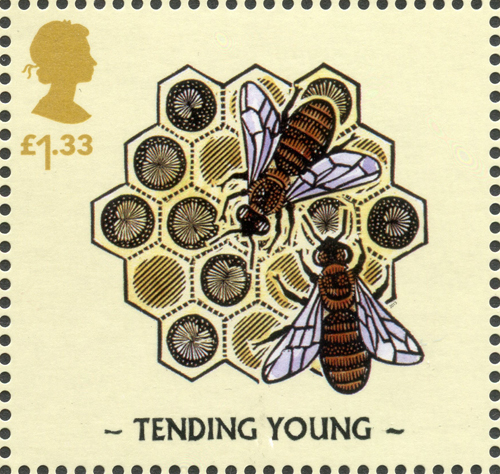 What have you made that you are most proud of?
I engraved a miniature sheet of honeybee stamps for Royal Mail in 2015 and this year, I had a print accepted at the RA Summer Exhibition at my first attempt.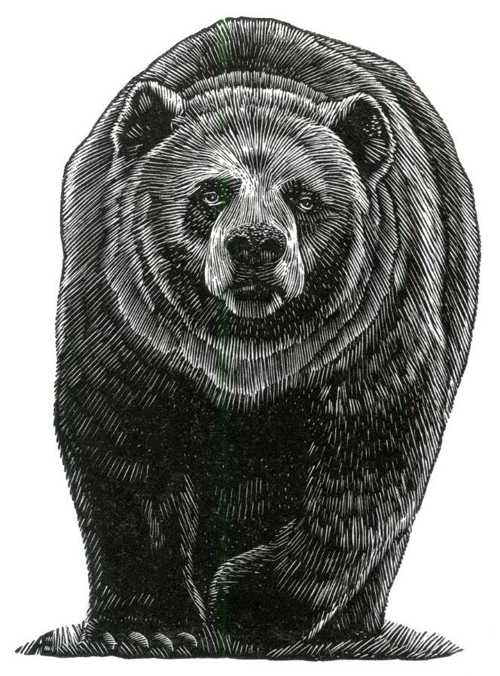 Where can we see your work? Where do you sell?
I do exhibit from time to time but I mainly sell online.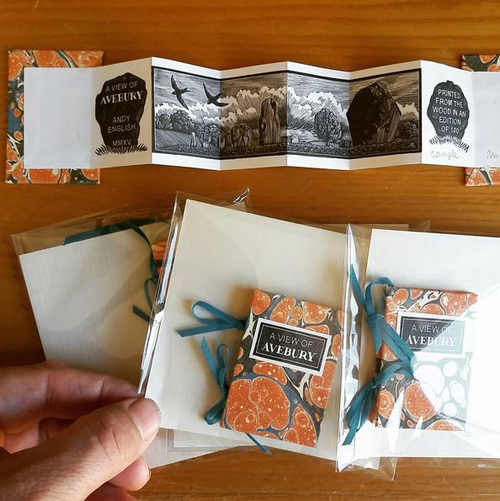 What will we be seeing from you next?
I am planning more miniature books as well as other prints of the natural world.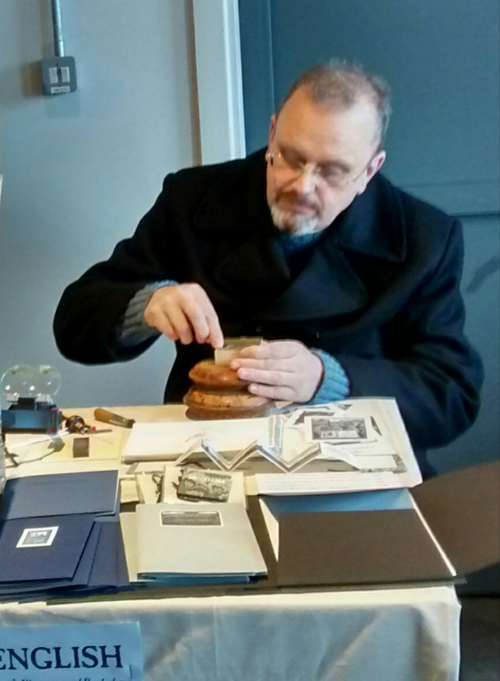 Do you have any advice for other printmakers and creatives?
I encourage people to make the work that interests them, rather than what seems fashionable. Work on the craft of printing and do not be discouraged if the results do not match the image in your mind. Learn from it and start the next one. Finally, enjoy those happy accidents that happen to improve a print.
My website: www.andyenglish.com
My ETSY Store: https://www.etsy.com/uk/shop/AndyEnglish
My Instagram: andyengraver