Meet the Maker: Gnarly Tree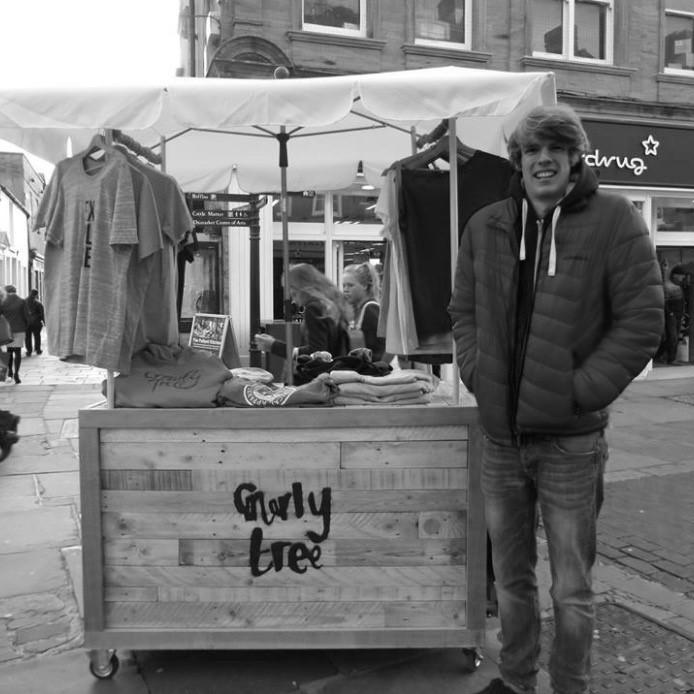 This week we're staying local with Chichester based, surf obsessed Jonny Schofield telling us all about his exciting new venture: Gnarly Tree Clothing
I'm Jonny Schofield founder of Gnarly Tree Clothing. I source ethically and sustainably made clothing and screen print original designs on it. I'm passionate
about making responsible clothing more accessible and making beautiful products for those who love to be outdoors. Having studied French at university
starting an ethical clothing company just seemed like the next logical step…
Describe your making process
It all begins with an idea in my head then playing around with the design on a computer, creating 45 final versions of the design before deciding its complete
rubbish and starting again with a new one! I then embark on the torturous process of deciding on a handful of designs I like enough to put on my clothes.
When that's done I pay visit to Handprinted where I expose my screens swapping designs in and out until the very last minute. The screens are then
ready to come home to the makeshift studio for printing.
How and where did you learn to design and print clothing?
I don't really know where I learned to design. I started mucking around with some design software on my year abroad, I had a lot of spare time between
my 12 hours of teaching a week and have been doing it since. I've had no official training in it, but I love it, I guess I've always been easily offended
by poor design and I know what I like. I learned the basics of printing on an evening course in Leeds in my final year of uni but it wasn't until I
came down to Handprinted that I had made anything half decent.
Why screen printing?
There's something really satisfying about screen printing and I think for such a simple process you can make some great looking products. A big factor
for me is that I can use water based inks (Permaset and Permaset Supercover)
which are much better for the environment than horrible plastisol inks or vinyl.
Where do you work (ie where do you print your clothes)?
I currently work from home in Chichester using a homemade press, sofas for drying racks and all sorts of other impractical devices. Its far from ideal
but its certainly warmer than the cold store of a Val d'Isere chalet where I began printing. This month I'm looking to move to a shared studio space
for creative start-ups across the border in Hampshire.
Describe a typical day in your studio.
Any day starts with a surf check, surf takes priority over most things especially as good conditions are so few and far between at the Witterings. But
aside from that, there is no typical day. It depends on online orders and what's coming up in terms of events. Selling from my reclaimed wooden cart
in Chichester high street in the lead up to Christmas was manic and meant long days of printing, some nights printing until 2am.
How long have you been printmaking?
Its been a year now, not long at all. I did very little following the course I took and only got back into it during my ski season last year. I'm still
doing a lot of learning and Handprinted are very patient with me!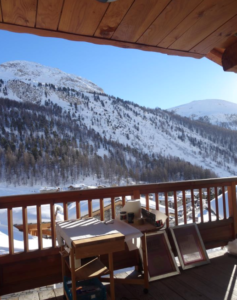 What inspires you?
Everything? Is that too cliché? I see bits of design I like all around me and I try to put it in the context of the things I'm passionate about; the sea,
the mountains and generally having adventures out in nature.
What have you made that you are most proud of?
I'm pretty proud of how all the designs have looked on the clothing and how they've been received by my customers, but I know this is just the first line
and I can't wait to start designing again and to raise the bar.
Where can we see your work? Where do you sell?
You can check out our online shop at gnarlytreeclothing.co.uk or at weekends in Chichester
town centre where I sell from my wooden cart 'Bertha' so come and say hello!
What will we be seeing from Gnarly Tree next?
An exciting new range for spring/summer which will be taken to festivals and events all across the UK. I'm working with some fantastic local artists and
designers to create some very good looking threads for the new season.
Do you have any advice for other printmakers, designers and creatives?
Advice… aside from always ask Shirley and Holly, maybe just go for it? Starting a business you're passionate about is one of the most exciting things
you can do. Its seems like a huge step but there is never a perfect moment to start so yeah, just go for it. Whats the worst that can happen?