Meet the Maker: Lucy May Schofield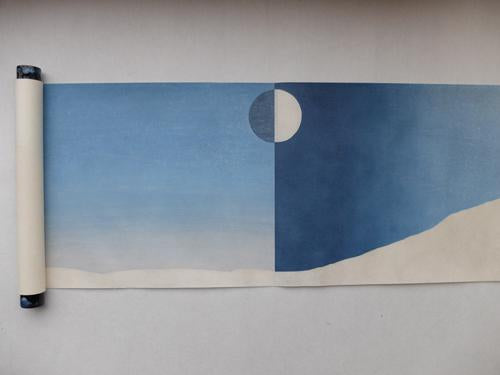 I'm an artist based using printmaking as part of my practice. Since 2015 I have worked in Mokuhanga (water-based woodblock printmaking) and have explored the possibilities of the technique in Japan, where I have studied with master carvers, printers and contemporary printmakers.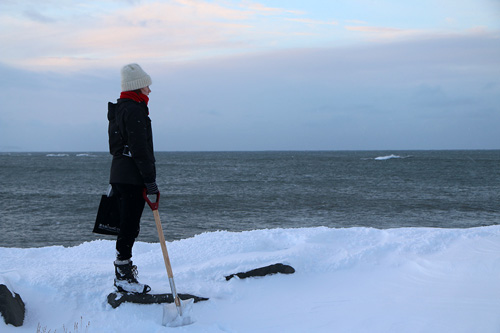 Describe your printmaking process.
Each project requires a slightly different approach. Sometimes a direct drawn mark carved into the woodblock is the beginning of the process for me, and other times I can be captivated by a particular piece of washi and that dictates what kind of print I want to make. Whatever the starting point, I am always required to slow down, be mindful about the process, consider the materials at every point and gradually become completely immersed in the making.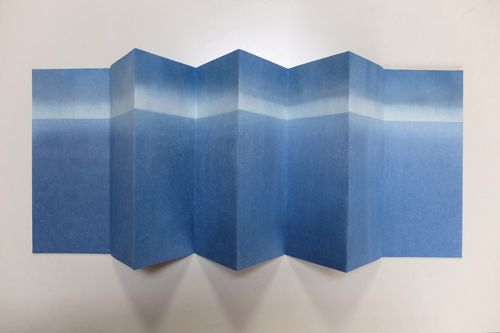 How and where did you learn to print?
In 1999 I went to London College of Printing to study for a BA in Print Media (Book Arts & Crafts). It was there that I was taught letterpress printing by a poet, etching by a fine artist and book making by a retired bookbinder. It was at 'Bookworks' in London where I worked while a student that I really learnt the skills needed to make accurate boxes and books. In 2015 while I was living in Japan I began to start my training in Japanese woodblock printmaking through artist residencies at MI-LAB (Mokuhanga Innovation Laboratory) with Keiko Kadota san, close to Mount Fuji.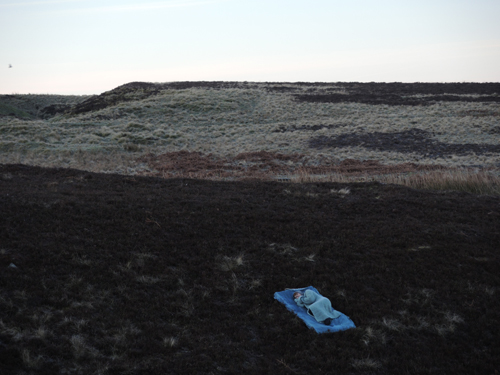 Where do you work?
I have a live/work space in rural Northumberland, since moving there for a 1 year artist's residency in 2016. I fell in love with the landscape and light and have continued to be based there when I am not travelling to teach workshops and attend residencies.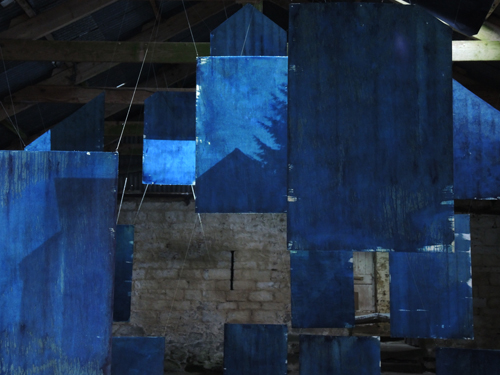 Describe a typical day in your studio.
There's never really a typical day in my studio because I live in a remote and very beautiful place, my day can depend heavily on the weather. If the light is flooding into the studio, then I will use the opportunity to carve woodblocks and cut washi, or complete a book or box making commission. If it's raining, which it often is in the Tyne Valley, I'll prepare to print by making a damp pack and mixing pigments in readiness to print in the afternoon and into the evening. If I can manage to take a walk out and explore the moorland in the last hour of sunlight, my favourite time of the day, then I'd consider it a productive day.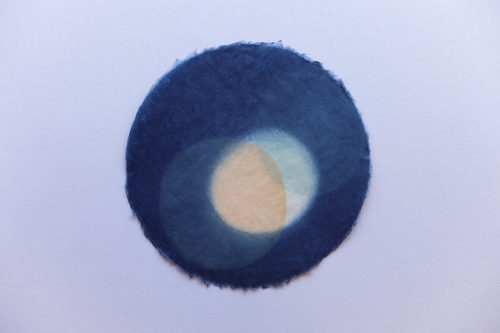 How long have you been printmaking?
I've been making artist's books using letterpress, silkscreen, etching and cyanotype printing since 1999. In the last 5 years I have been committed to exploring non-toxic techniques such as Mokuhanga for environmental concerns and as a means of being able to work from anywhere without the need of a heavy press.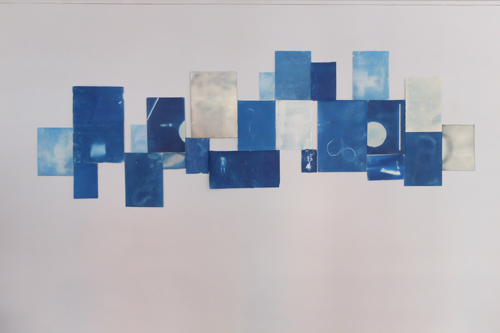 What inspires you?
The moon, the light, how time behaves and how memory informs us, place, belonging, dislocation, remoteness, ritual, separation, intimacy, impermanence, isolation, repetition, stillness, silence, rhythm, pilgrimage and the colour indigo.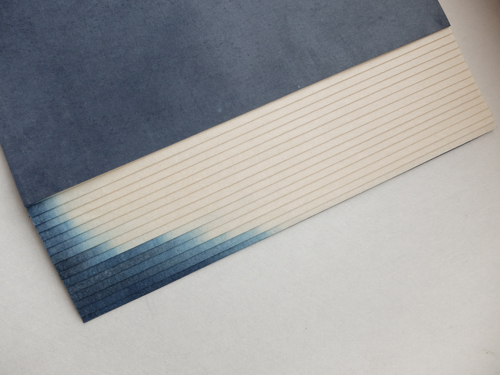 What have you made that you are most proud of?
I have wanted to learn how to make a traditional scroll since first learning to make books 20 years ago. This year in Japan I finally learned how to. I am currently creating a series of mokuhanga prints representing the passage of time in landscape form to make my longest print to date, in the scroll format.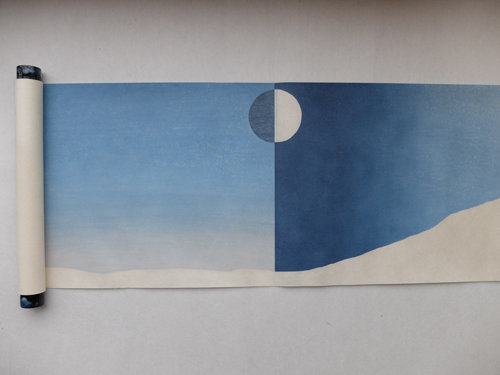 Where can we see your work? Where do you sell?
I recently had an artist's book on show in the Royal Academy Summer Exhibition, which was a mokuhanga printed accordion book. I am preparing a large scale piece of work for an upcoming group show in Glasgow at 'The Briggait' gallery in November with 96 pieces of hand formed mulberrry paper made over the 12 daylight hours of the Spring Equinox.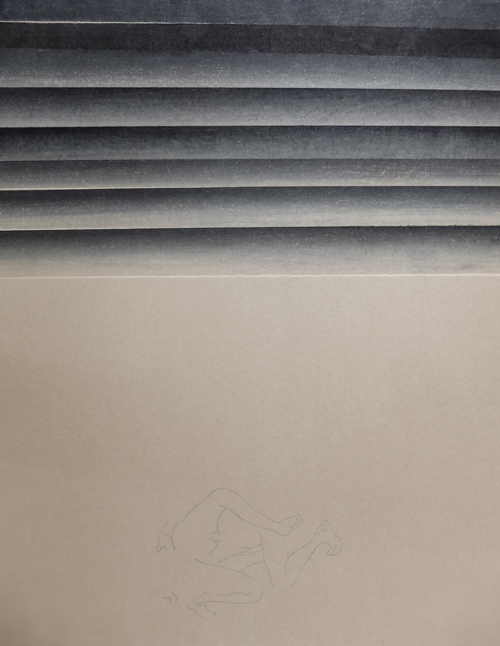 What will we be seeing from you next?
Right now I am busy planning my Autumn and Winter woodblock printmaking workshops around the UK. I have a Mokuhanga retreat planned in the Sussex Downs this November, where participants learn printmaking amongst the beautiful setting of a former Bloomsbury farmhouse. I am beginning to run 3 day workshops close to my studio in Northumberland too, starting this September, to invite people to gather inspiration from the landscape and light and join me in creating woodblock prints. Next year sees the International Mokuhanga Conference in Nara, Japan, and I am working towards a new series of prints using sumi ink.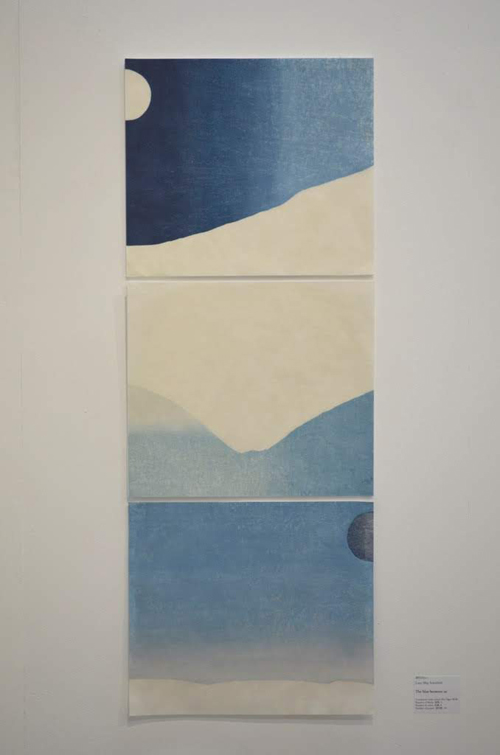 Do you have any advice for other printmakers and creatives?
The best advice I've ever received in terms of printmaking, was from my Japanese mokuhanga sensei, Tetsuo Soyama san, who said,
'The world is between the paper and the block. The world changes every minute, therefore the printing can also change.' 
The wonderful printmaker Katie Baldwin also shared with me her 3 golden rules of Mokuhanga, which though I don't necessarily follow in my own practice, I try to teach my students.
'Kento' registration first
Stick to the plan
Whatever it takes
Website: www.lucymayschofield.com
Instagram: www.instagram.com/lucymayschofield
Battenburg Press Instagram: www.instagram.com/battenburgpress