Meet the Maker: Madder Cutch & Co.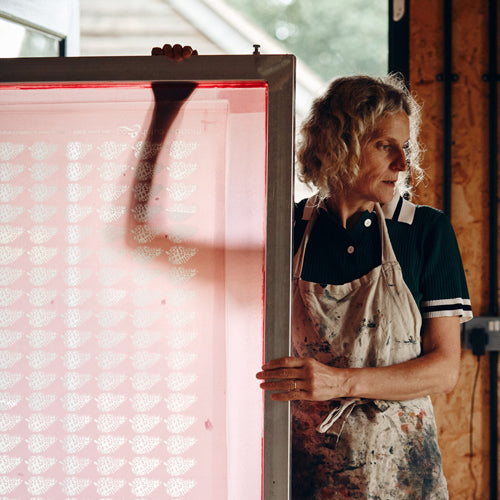 We are screen printers. We presume everyone knows that this is pushing ink through a mesh, which has a pattern on it, using a squeegee. In our case, the screen and squeegee are quite big!
We print linen by the metre and it is mainly used for home decorations, including curtains, blinds and cushions. What makes our process quite unique is that we make our own screen printing inks for our process from plant dyes.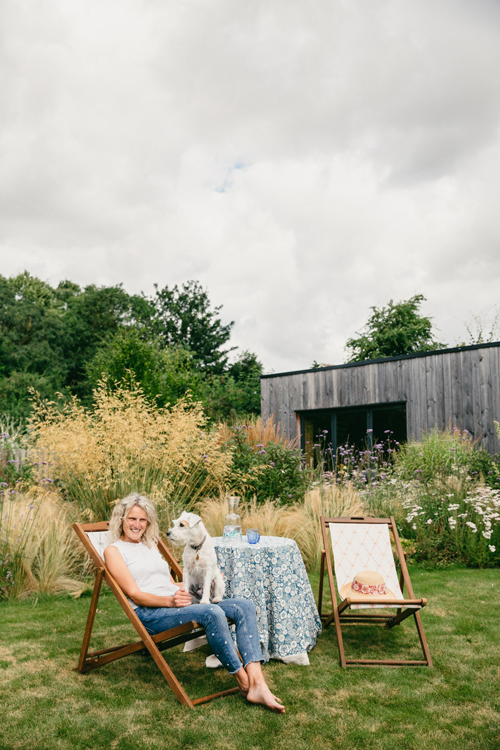 How and where did you learn to print?
Well….. I finally learned the process when I got to Art College at the age of 47 years! I signed up (and was accepted) for an MA in Sustainable Textile Design at Chelsea College of Art and Design, with only an A-level for my previous art/design qualifications, I was pretty chuffed to be given a chance.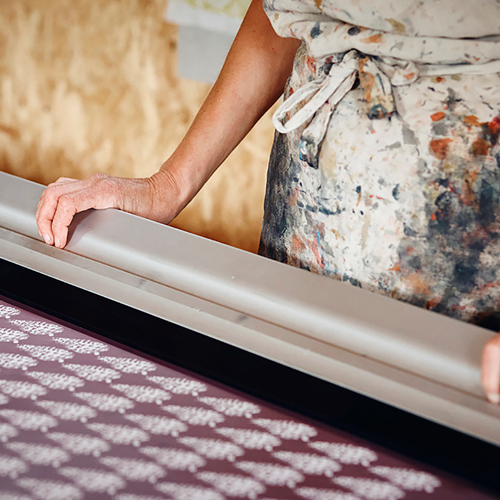 Why printmaking?
I actually did the print component of the A-level syllabus but hadn't connected this with my ideas on making my own textiles. Because I was keen to revive the use of plant dyes for the interiors market, printing with my own inks was the only way to go.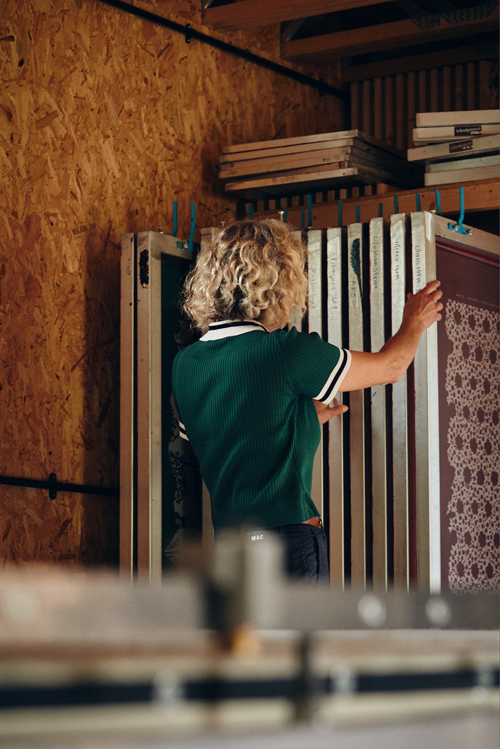 Where do you work?
I work from a studio in my garden. It's a very modern-looking wood-clad box which works nicely with the planting at the back of the garden. We live in the town of Stamford, which is actually in Lincolnshire but borders Cambridgeshire, Northamptonshire and Rutland.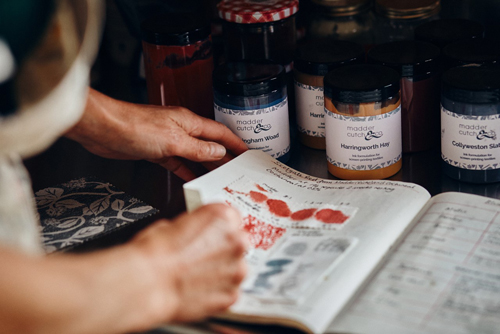 Describe a typical day in your studio.
We tend to only print 2 or 3 days a week. If we have a long print run it can take out most of the day, especially if it's a 2 colour print. If we are on a print day, I will have prepared the inks the day before or a week before depending on what the natural dye is. Then we start by cleaning the table of lint, rolling out the new linen, and setting the stops to the pattern repeat. Then we methodically print, every other screen, wash and dry the screen and dry the edges of the first print before filling the gaps. it can be quite time-consuming if the sun isn't out to help us.
When we are not printing we are sampling and fulfilling other orders. The studio also doubles as a gym, so a workout is fitted into some part of the day!
How long have you been printmaking?
Madder Cutch & Co. was fully established in October 2016, so we are coming up to our 6th birthday.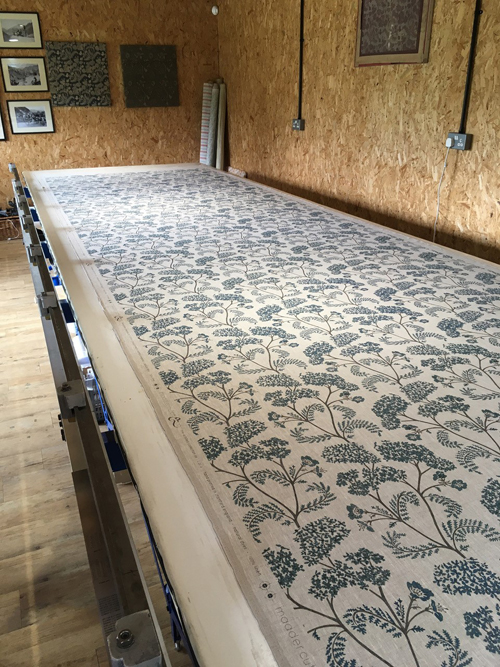 What inspires you?
Such a hard question to answer. Can I say everything? I love the garden and the countryside, visiting the city, galleries and exhibitions, (especially the fashion and textile museum in Bermondsey) I love fabric shops, interior shops, selvedge magazine, pressing matters magazine, William Morris designs, Liberty fabrics….I could go on….most of my designs have inspiration from something I just see that I want to draw and make into a pattern.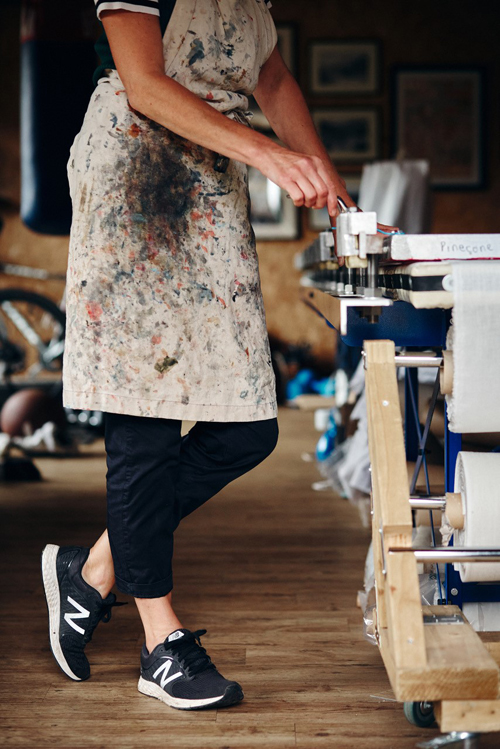 What is your favourite printmaking product?
My table glue!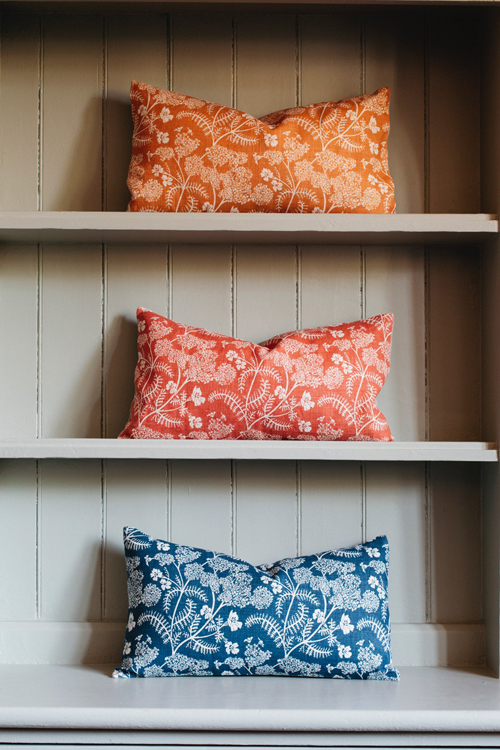 What have you made that you are most proud of?
My fabrics have been used by some quite well-known interior designers, for many different projects, it is always very pleasing when I spot our fabrics in a magazine or on an Instagram post. It's even better when you are given the credit for it!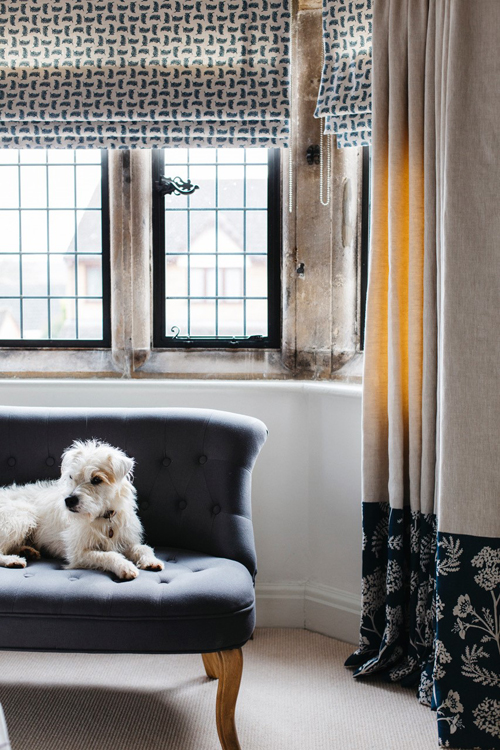 Where can we see your work? Where do you sell?
I do like sewing and can't resist having a few handmade products for sale on my website. Make Holt in Holt Norfolk carries a large selection of our cushions, lampshades, and other handmade items, along with 60 other designer-makers. Cambridge Contemporary Crafts in Bennet Street, Cambridge also has a selection of some of our smaller items.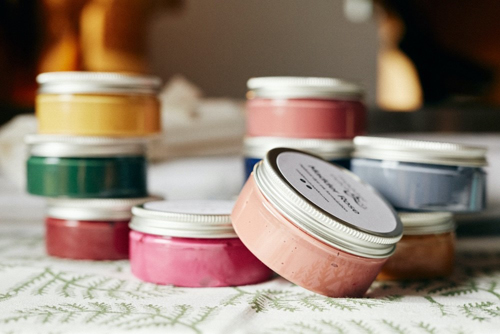 What will we be seeing from you next?
I am currently getting organised for DECOREX, I will be exhibiting with other Blue Patch members at Olympia in October. After this, I hope to work on a few new designs ready for the spring of next year.
Do you have any advice for other printmakers and creatives?
Just do it, enjoy it and keep going with what you love and want to do.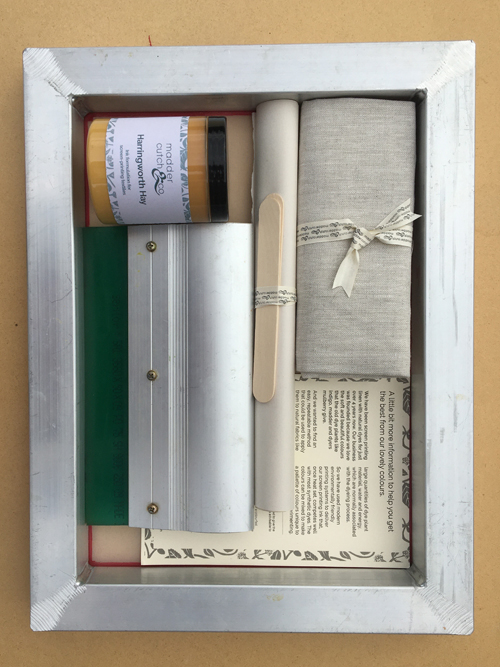 To see more from Madder Cutch & Co follow them on Instagram.