Meet the Maker: Will Dyke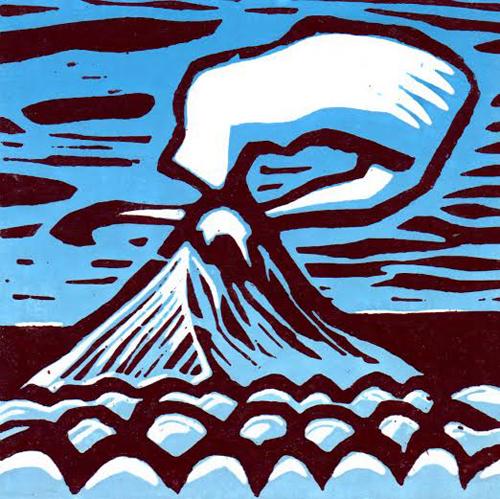 I am a printmaker. I design and hand print limited edition woodcut and linocut prints. I also teach regularly, and exhibit.
How and where did you learn to print?
My father John Dyke was a children's book illustrator, and my decision to become an artist was fairly natural. I went to Harrow College to study illustration,
and whilst there I was very fortunate to learn screenprint, lithography, etching, block printing etc. in the college's extensive print studios.
Why printing?
I've always liked the 'look' of the various print disciplines, and the processes involved in creating prints appeals to my thoughtful and pragmatic nature.I
find the cutting 'style' of wood and linocut particularly attractive and enjoy each step of the process from design, through rendering, and printing.
As a selling artist, the affordability of prints (because of edition printing), shows my work to a wider audience.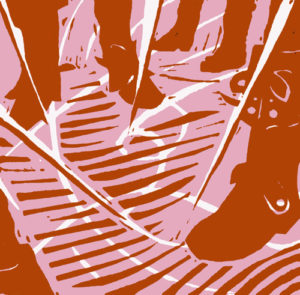 Where do you work?
I work from my studio at home in Chichester, I also teach at various venues in the local area, classes and drop-in workshops.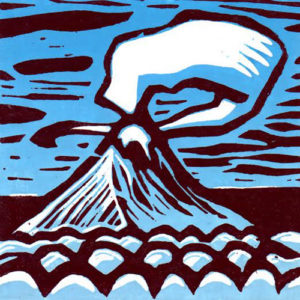 Describe a typical day in your studio.
I usually have several print jobs on the go, at different stages of development; Whether a print is for myself, for exhibition, or commission, I plan the
design extensively before committing to the cutting stage. I will spend several days cutting the block, taking numerous proofs during development.
Depending on how many colour blocks I have in a design, the printing a few days to a week or more, I also love printing different colour blends. I
print my edition in batches, so a print can have a long working life.
I'm also a print tutor, so much of my time is setting up and facilitating workshops and classes. I'm committed to helping participants get the most out
of their time, and I am always on hand for technical support and individual development. I also appreciate the difficulties of working at home, so
I like to show do it yourself methods allowing one to print at home without extensive equipment. Of course the workshop is always there to return to
get the most out of the facilities and the printing vibe .
How long have you been printmaking?
I've been making art all my life, but printmaking in earnest since my late teens at art college.
What inspires you?
Books and stories inspire me. I grew up with books, my father illustrated them, and later I worked in bookshops. I create prints with an illustrators eye.
Much of my artwork is inspired by rural life and history, I've had a long relationship the Weald & Downland Museum, where I also teach, and you
will still see my stall at many of the annual events.
What is your favourite printmaking product (equipment, inks etc.)?
I would have to say that Caligo's Safe Wash Printing Inks are essential for printing at home, they can be cleaned up easily without chemicals, but still
give you a glossy finished print.
What have you made that you are most proud of?
I'm always striving to improve, so I'm very often proud of my latest artwork. I've recently finished a print of Goodwood Racecourse viewed from the Trundle,
it's slightly larger and expansive than my usual work, making me rethink my approach.
Where can we see your work? Where do you sell?
You can always see my work at one of my workshops. Myself and my wife organise the annual Printmakers' Exhibition in the
Oxmarket Centre of Arts, where you can see my work alongside artwork by printmakers to my workshops
and West Dean College. You can also see my work online on my website and Folksy.
What will we be seeing from you and your work next?
I'm really looking forward to my new drop-in workshops at Handprinted,
the facilities are excellent. Creatively, I'm working on more illustrations, I'm also doing some experiments inspired by Japanese design, watch this
space.
Do you have any advice for other printmakers and creatives?
Try not to over think the process, learning comes from doing, so don't expect the perfect print straight away. For me preparation is everything, I never
skimp on the design aspect.
To see more of Will Dyke's work, visit his website.