Printed Christmas Wrapping Tape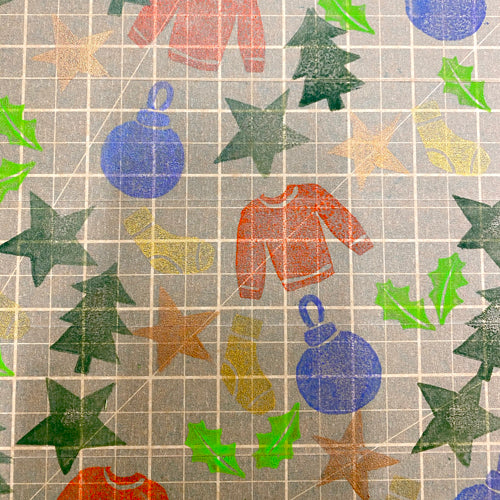 When printing wrapping paper is a task too mammoth to tackle, why not print your tape instead? Versacraft Ink Pads and Delicata Metallic Ink pads can be used to print onto paper parcel tape to add some festive fun to your gifts! This is a great project for children once an adult has carved the stamps.
For this project, we are using scraps and offcuts from our different stamp carving and linocut blocks. Any type of soft block will work well (but not traditional lino as it's too tricky to cut up with a scalpel). We have offcuts of Mastercut, Speedy Cut and Easy Carve.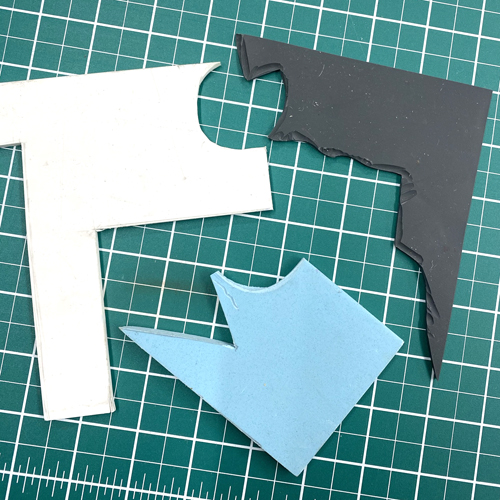 Use a pencil to sketch Christmassy shapes onto the scraps of the blocks.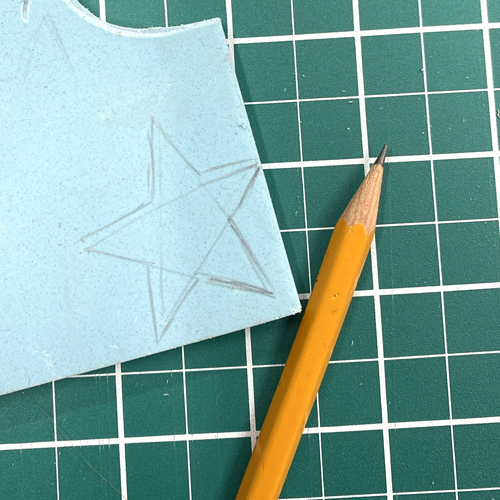 Use a scalpel or craft knife to cut out the motifs. Try not to press too hard – you may need to go through the material in a few cuts to get all the way through safely.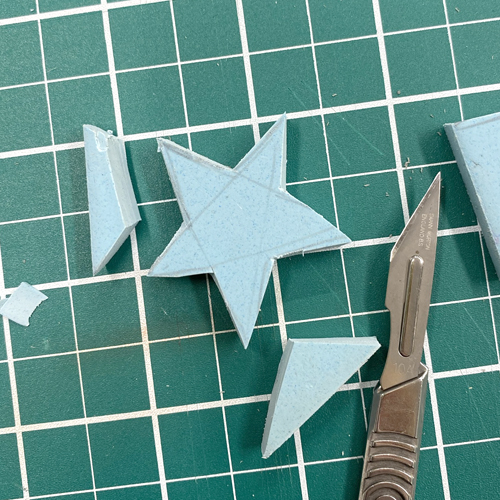 If you would like to, use lino cutting tools to add detail to the stamps.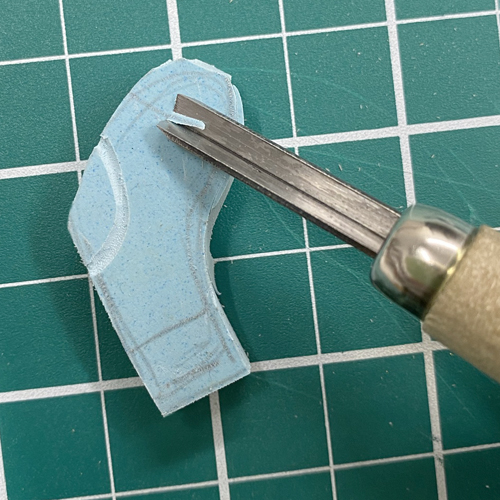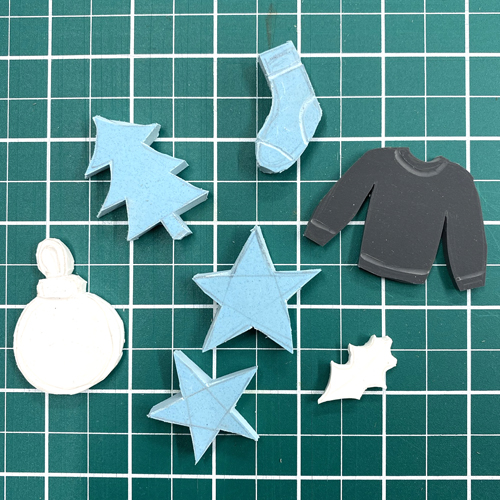 Stick rows of paper parcel tape to a cutting mat.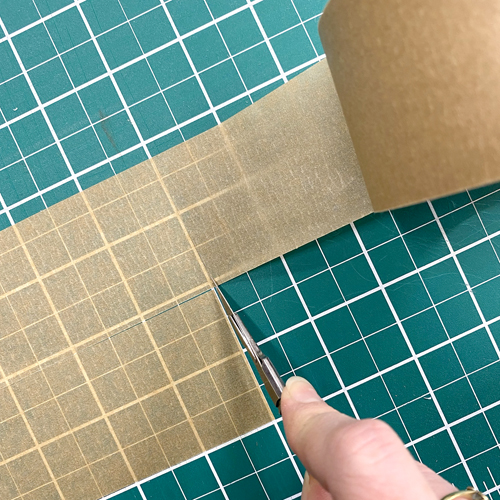 You can stack your strips above one another to create a block of tape for quicker and easier printing.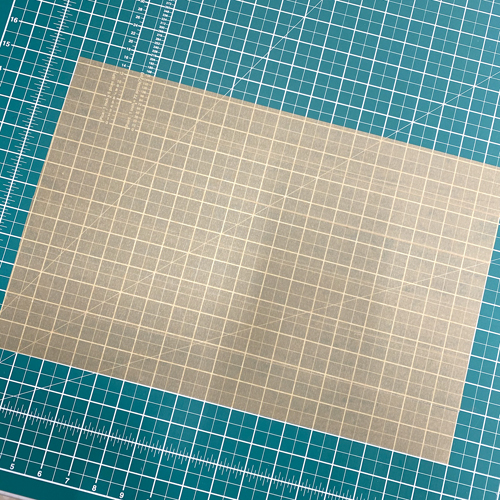 You can print onto paper parcel tape using Versacraft (big or small ink pads) or Delicata Metallic Ink Pads. (Please note that Versafine Ink Pads will not dry on the tape as it's not absorbent.) It's a good idea to test your ink pads and tape together before starting a big project as the drying time may vary.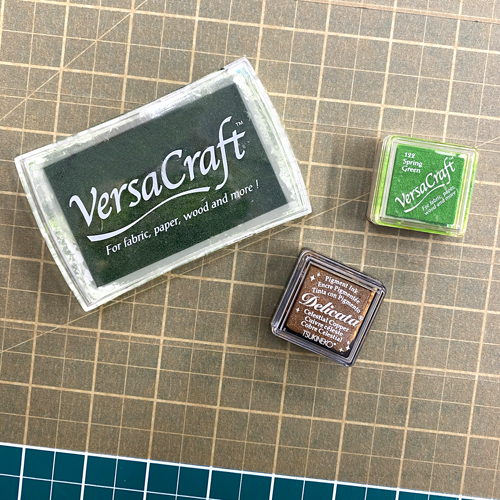 Ink up the stamps by dabbing the ink pad over the top until it is evenly covered. Try not to get the stamp too wet as it will take much longer to dry on the tape.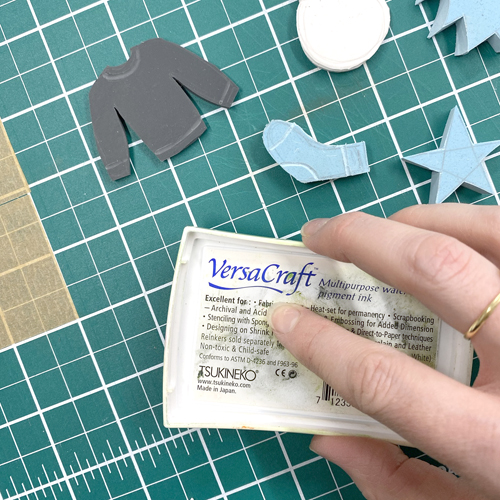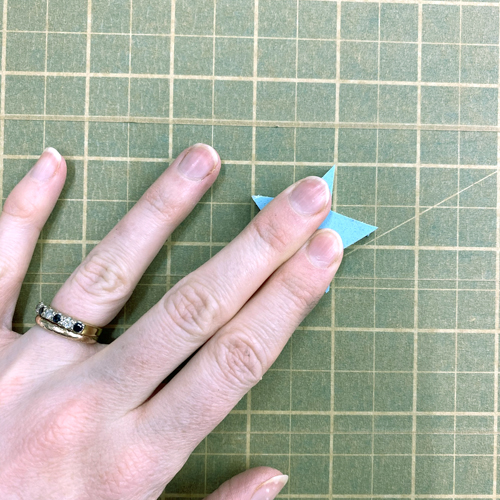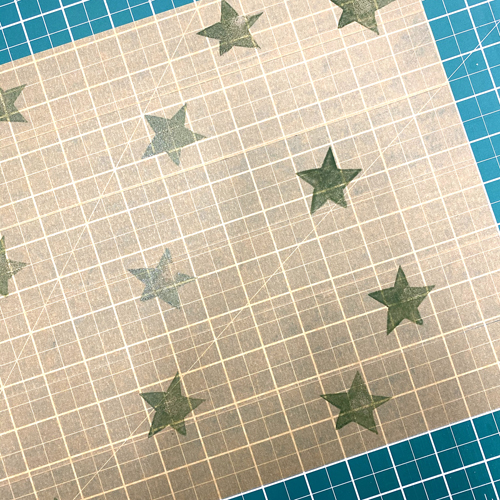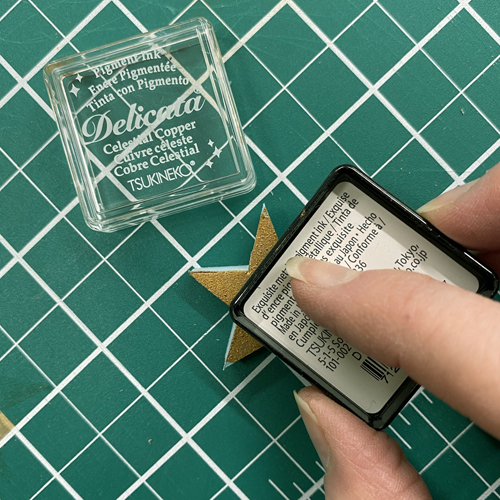 Add as many stamps in as many colours as you like! Leave the tape to dry – this can take anywhere from few minutes to a few hours depending on the thickness of the ink applied.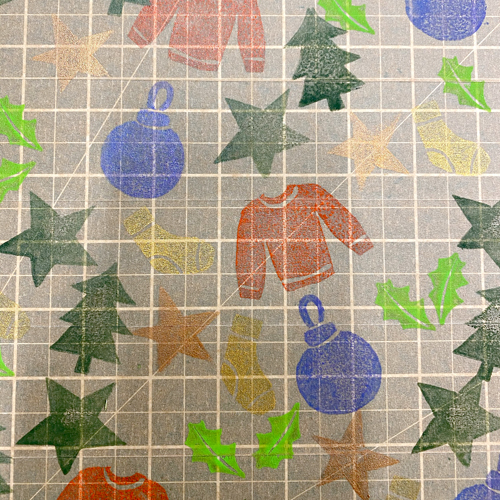 Use the tape to wrap your presents!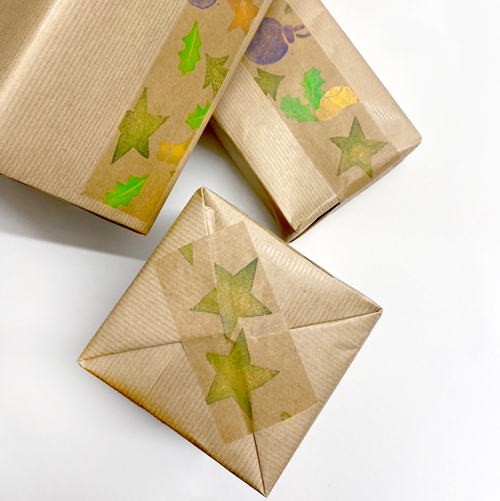 For this project you will need: