Sue Brown Paper Lithography Book Review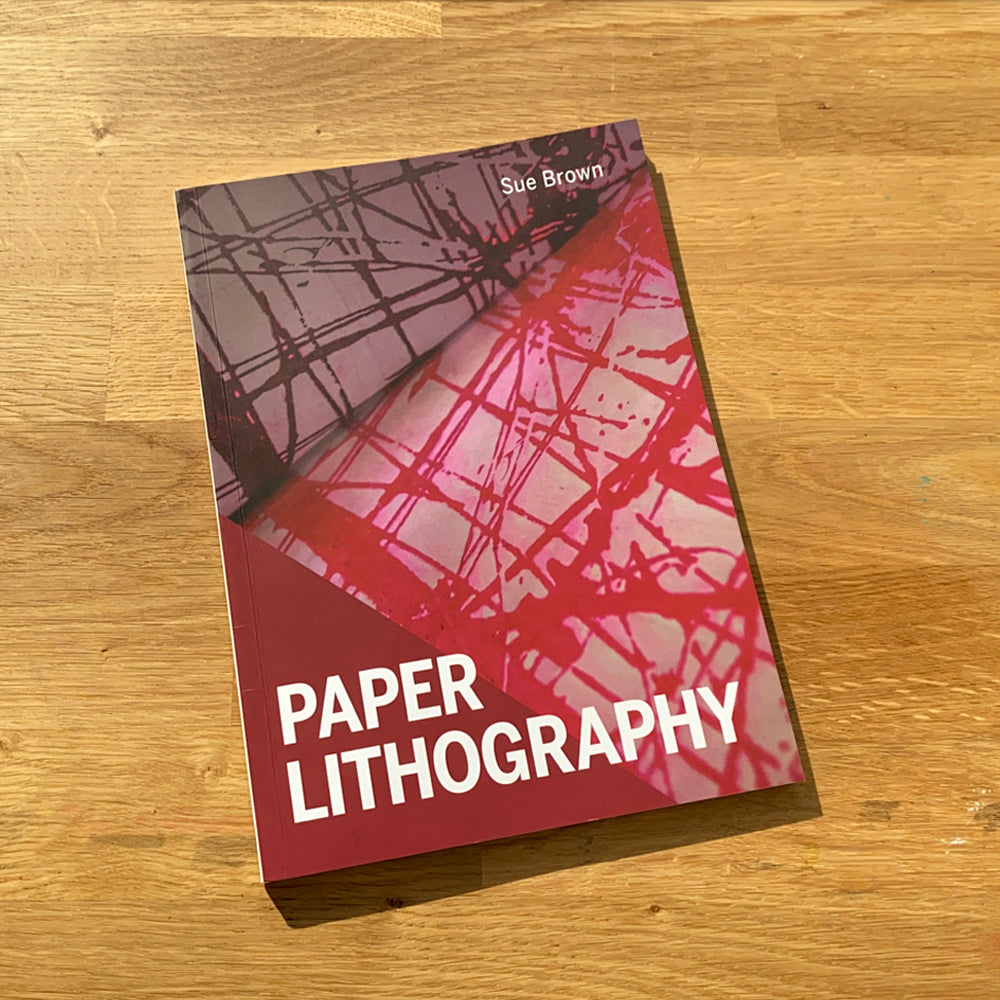 Our good friend Sue Brown has recently released her new book Paper Lithography! In this step-by-step guide Sue takes us through the process of making paper lithography prints using the humble photocopy as your plate.
Paper lithography is a quick and straightforward process that uses Gum Arabic to transfer a photocopied image without the use of any specialised equipment. All of the processes covered in the book are illustrated with a series of photographic images and easy to follow instructions. It is packed with advice and ideas, and highlights this exciting, flexible and creative technique for artists and makers.
You will find advice on how to incorporate the process as part of your sketchbook, textile or etching practice. As well as tips for coping with common problems and difficulties that may come up along the way.
 To celebrate the launch of Paper Lithography we have teamed up with Sue to put together this exclusive Paper Lithography Kit that includes everything you need to get started! 
Grab yours today and get printing!