Meet the Maker: Yasmine Charlotte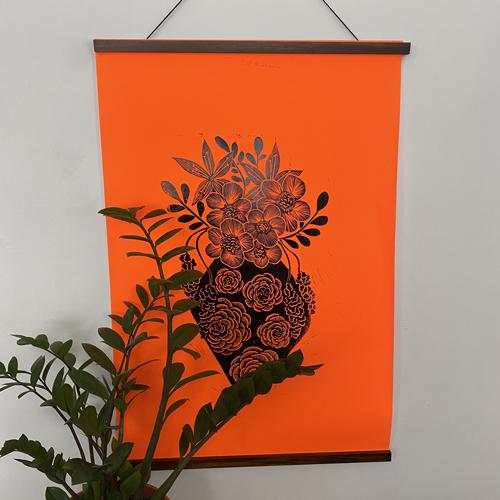 My name is Yasmine, founder of Yasmine Charlotte. I create block prints and printed goods, inspired by nature, human forms and daily life.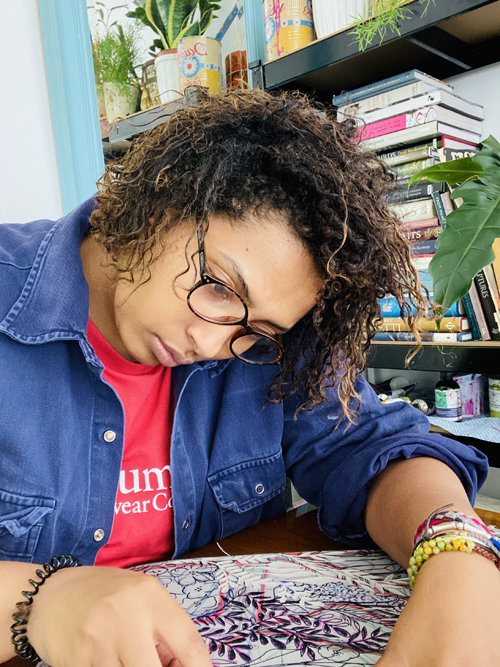 Describe your printmaking process.
Depending on what I am working on, I would either sketch straight onto the lino first in pencil, and then in a thicker black pen.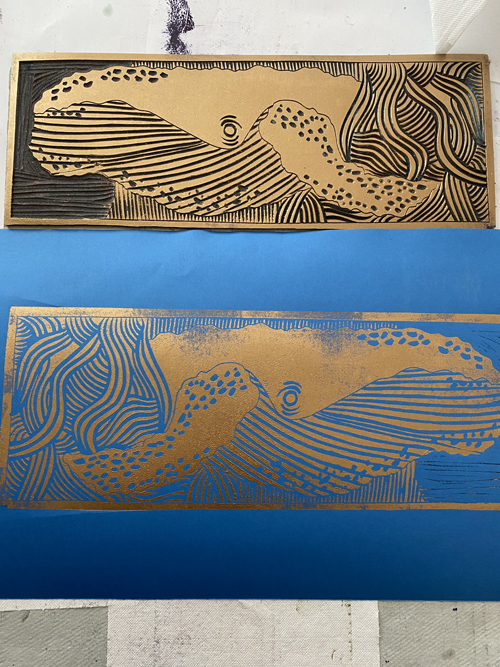 How and where did you learn to print?
I learnt the basics of how to print when I was at college doing my fine art a-levels, but I actually hated it, it was a few years later when I decided to buy a kit on a whim from my local art shop.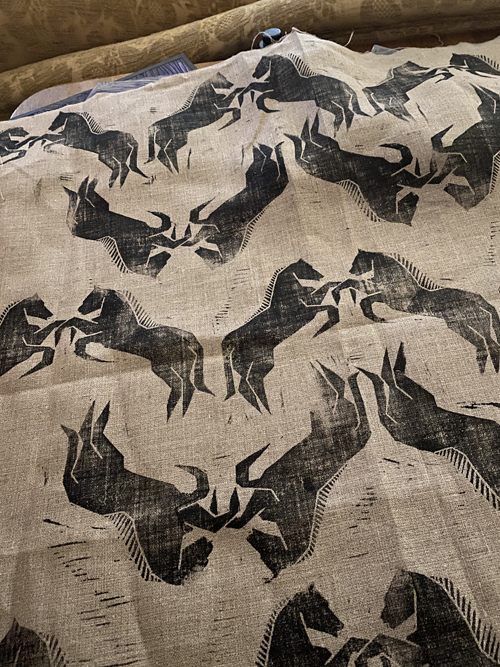 Why printmaking?
I chose printmaking as a way to connect with my Indian heritage. Also, I loved the idea of being able to create a repeating pattern, as well as the versatility of being able to print on both textiles and paper.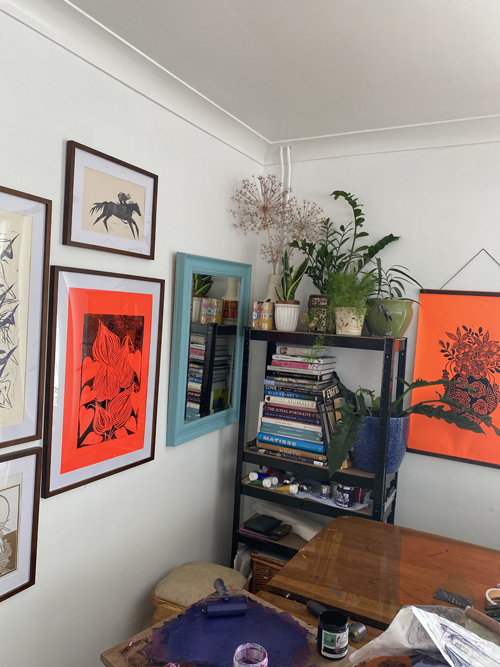 Where do you work?
I'm currently working from my dining table, and there are prints drying all over the house. Once things settle down, I will go and search for a new studio space.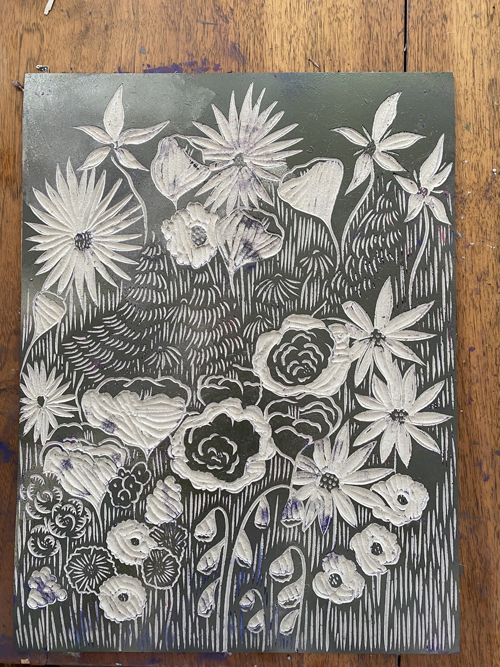 Describe a typical day in your studio.
A typical day would usually start with me walking my dog, as it gives me time to clear my head and work out what I am carving that day, as I normally plan and sketch out my lino a few days ahead of carving. If I manage to carve it all in one day, then I would test print it in black first, as I feel it shows up any mistakes or imperfections better. Once any corrections are made, I will either print the final print (if printing in black) or clean the block and then print in its final colour.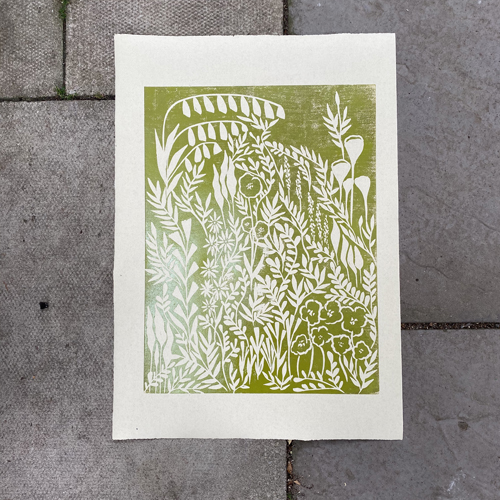 How long have you been printmaking?
I've been printing for around 8 years now.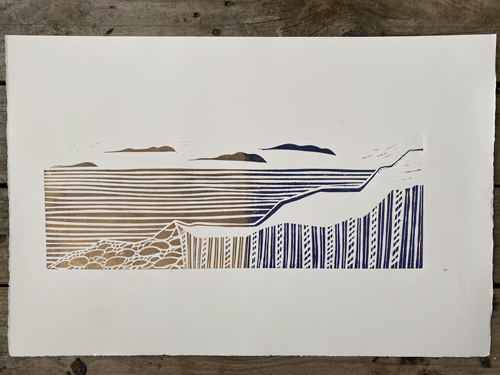 What inspires you?
Lots of things inspire me. The nature of the countryside where I live, world events, people, events in my own personal life, in some ways my art is like my diary.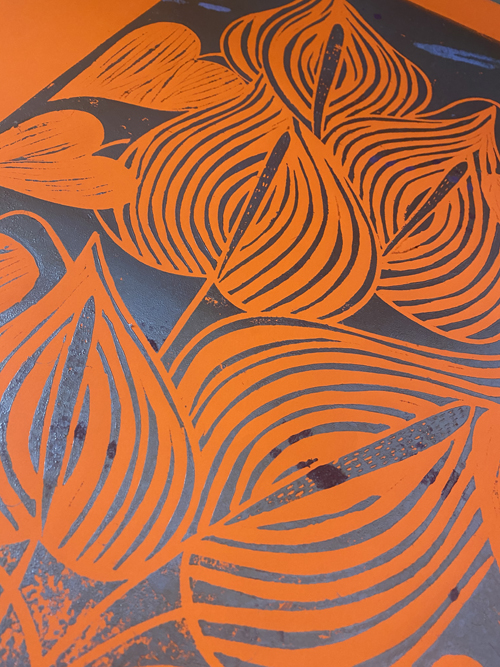 What is your favourite printmaking product?
There are so many printmaking products that I love, it's impossible to choose. Right now it's probably my Cranfield relief inks, of course my Japanese Powergrip tools, and I'd be lost without my Pfeil tools too.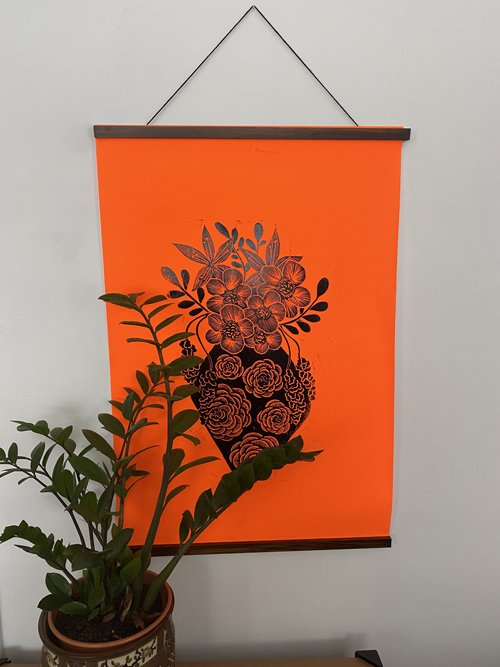 What have you made that you are most proud of?
What I'm most proud of is forever changing, as my work changes and evolves. Currently, I am very proud of my neon series, they have come out so much better than I could have ever have hoped.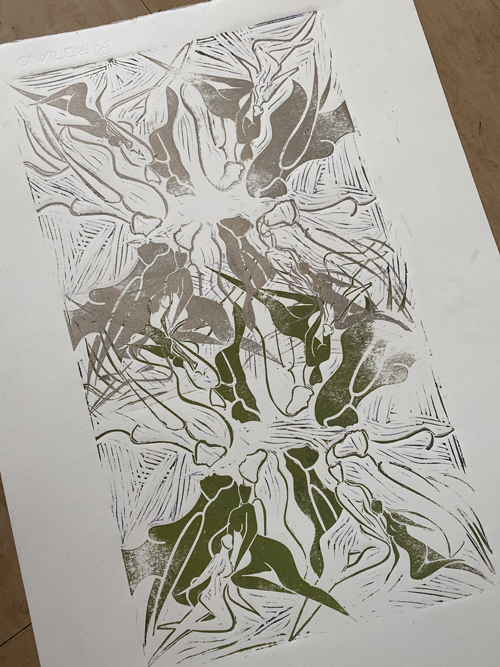 Where can we see your work? Where do you sell?
You can find my work on my website.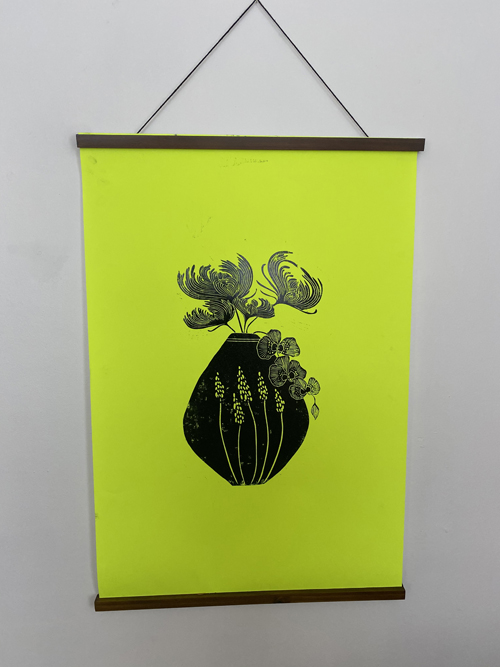 What will we be seeing from you next?
I am currently working on a course so that I can pass on my knowledge to other people, more textiles, a return to clothing as well as potentially some wallpaper.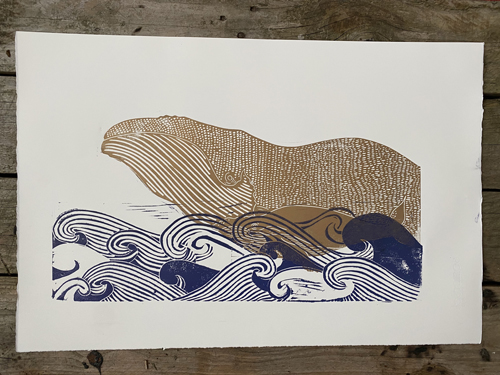 Do you have any advice for other printmakers and creatives?
The main advice I'd give is not to be afraid to try new things and don't be afraid to ask for help. It doesn't make you any less creative.
To see more from Yasmine follow her on Instagram.